If you wish to share the link of a specific page of the magazine follow these steps:
Note: It is assumed that you are in My Magazines.
Step1. Select the magazine you wish and click the Share button of your issue.

Step2. Click Want link to direct page? link and enter the page of the magazine you wish to share, then press Enter.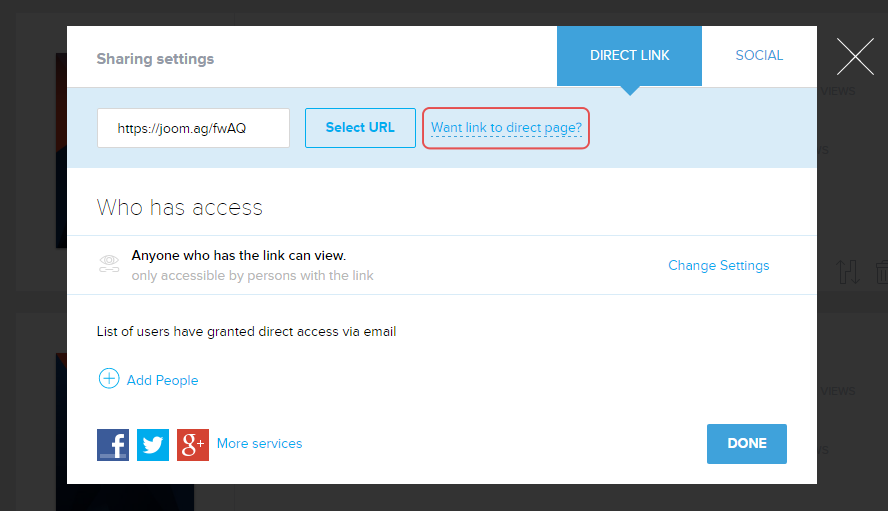 Step3. Copy the link from the left and share it!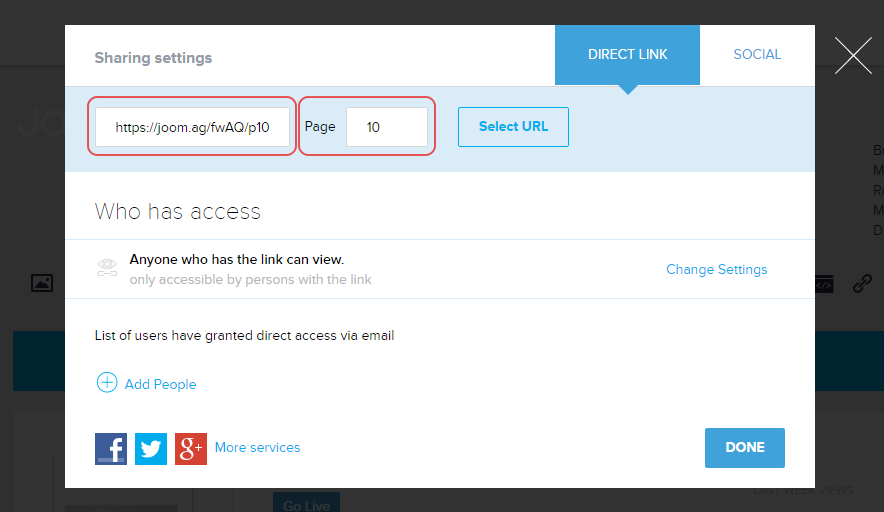 Step4. Click the DONE button after finishing.