If you wish to set different backlinks for all your magazines follow these steps:
Note: It is assumed that you are in My Magazines.
Step1. Select the magazine you wish and click the Edit Settings button.

Step2. Find the Website URL option and enter the link of your website.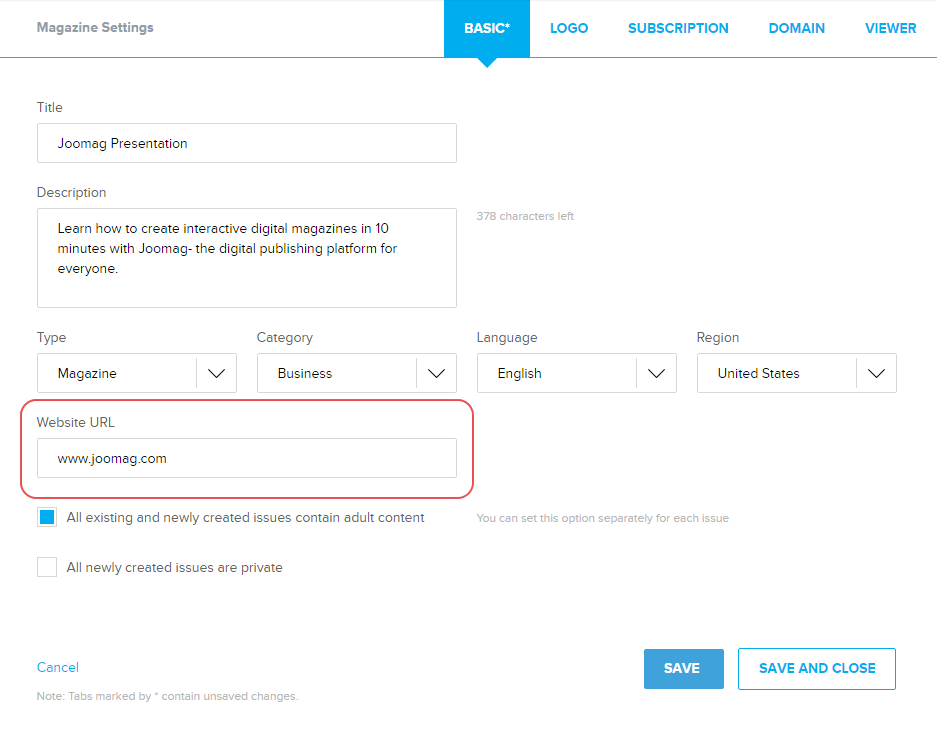 Step3. Save your page when you're done!