You can print the statistics report of your issue in the following way:
Note: It is assumed that you are in My Magazines.
Step1. Select the magazine you wish and click the Statistics button of your issue.

Step2. On the opened page find the Print option of your browser and select PDF as print option. e.g. Google Chrome.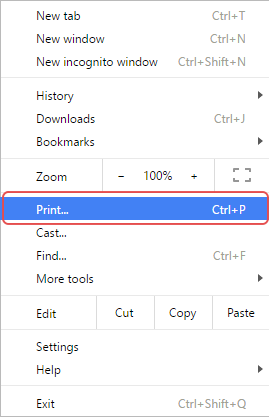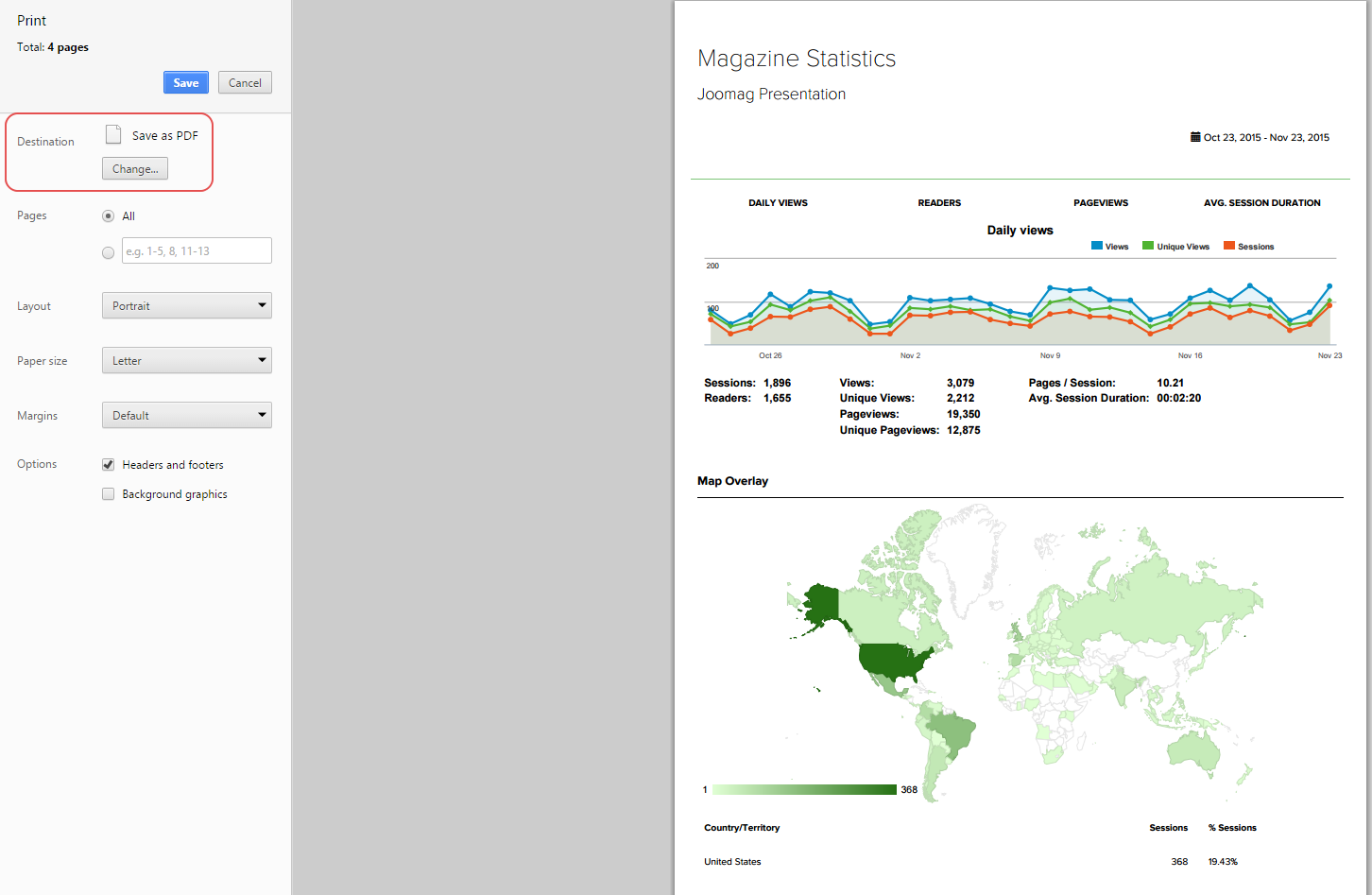 Step3. Click the Save button to download the PDF file.