After creating your issue it's time to go live and distrubute it. This option is available with (Pro, Business and Enterprise only).
Note: It is assumed that you are in My Magazines.
Step1. Select the magazine you wish and click the Go Live button of your issue.

Step2. Click the Change Settings button.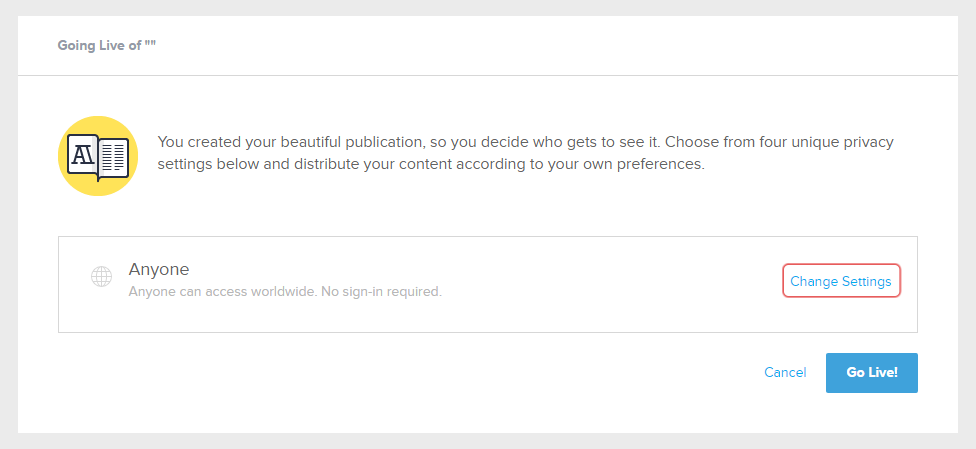 Step3. Mark the Only People With Password option, set your password then click the Save button.
Step4. Click the Go Live! button to proceed.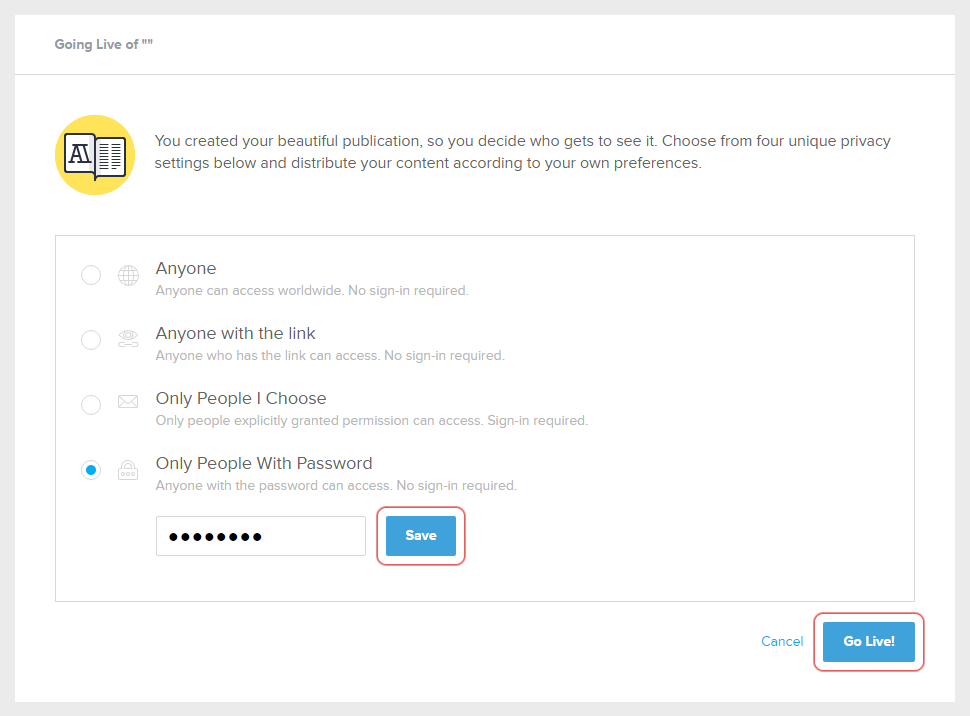 Step5. In this step you can go to any page of your issue and copy the direct link.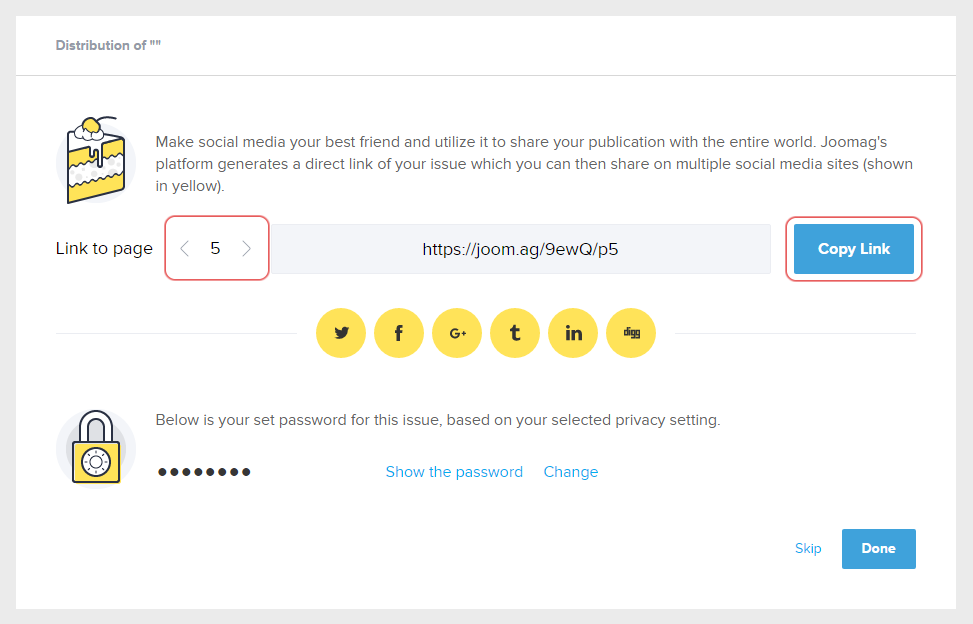 Step6. You can change the password you have set if you wish to. Click the Done button to proceed.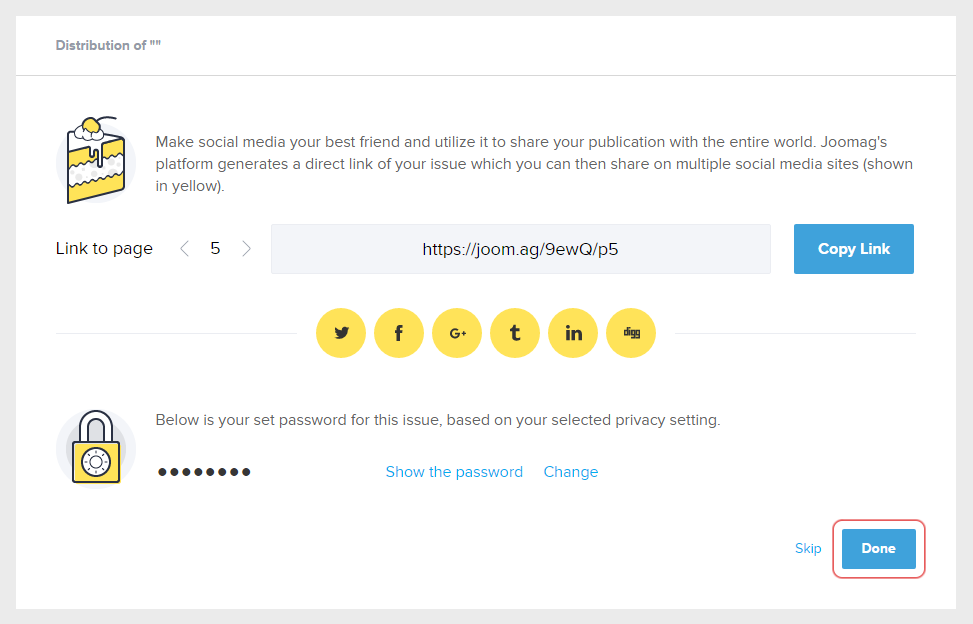 Step7. We give you the opportunity to embed your publication on a website or to customize your magazine link. Click the Done button when you're done.