After creating your issue it's time to go live and distribute it.
Note: It is assumed that you are in My Magazines.
Step1. Select the magazine you wish and click the Go Live button of your issue.

Step2. Click the Change Settings button.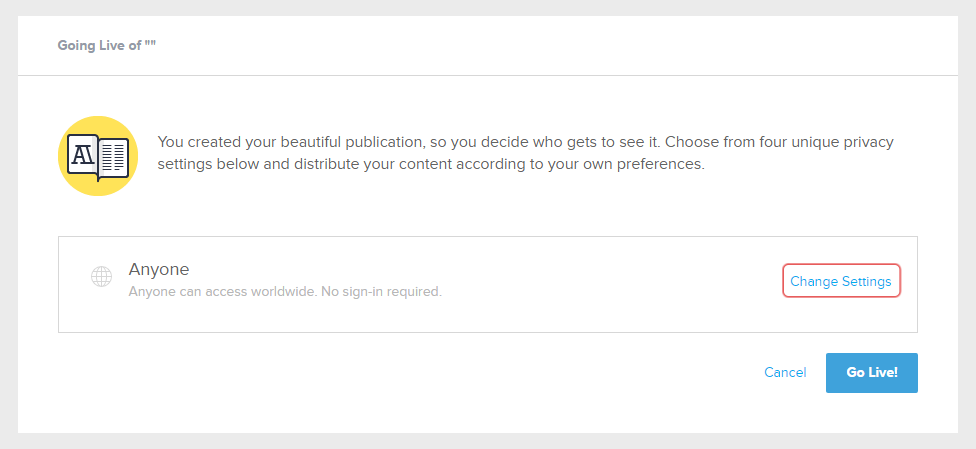 Step3. Mark the Anyone with the link option and click the Go Live! button.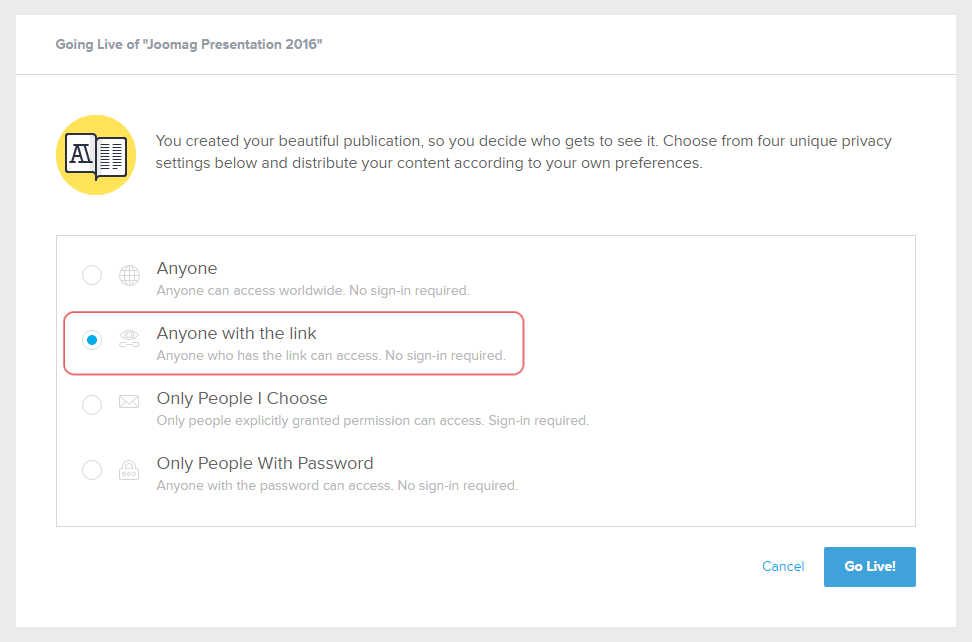 Step4. You can go to any page of your issue and copy the direct link.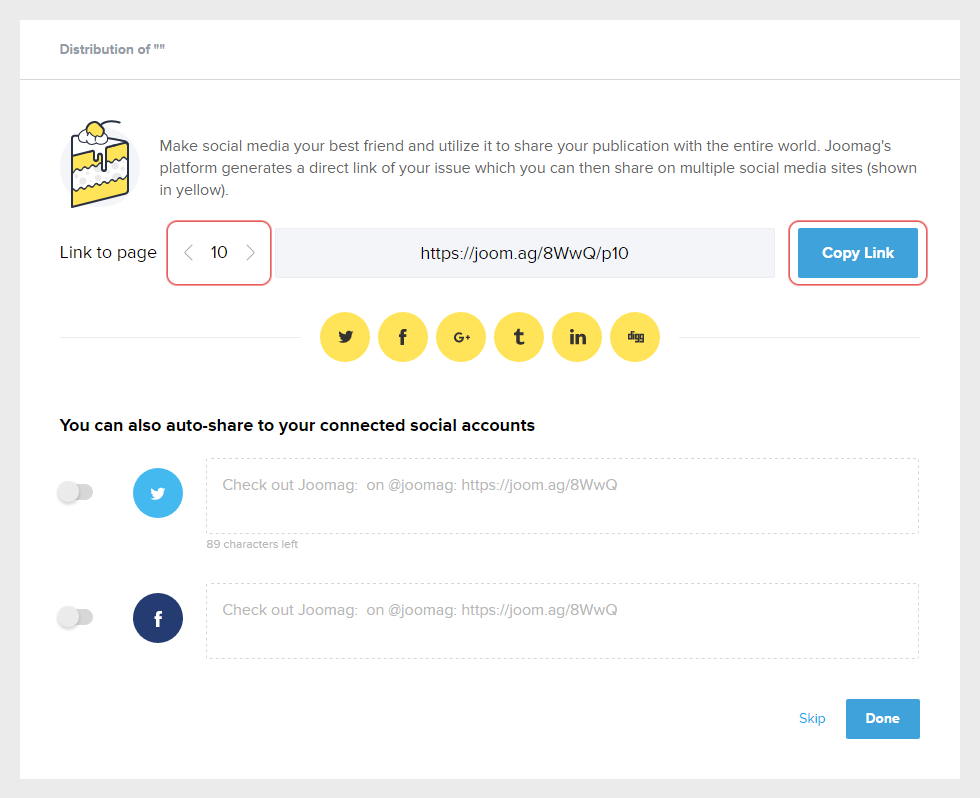 Step5. You can also connect your social account to your Joomag account and once your publiction goes live you can choose to post it either on your wall or on your Facebook page, if you have any.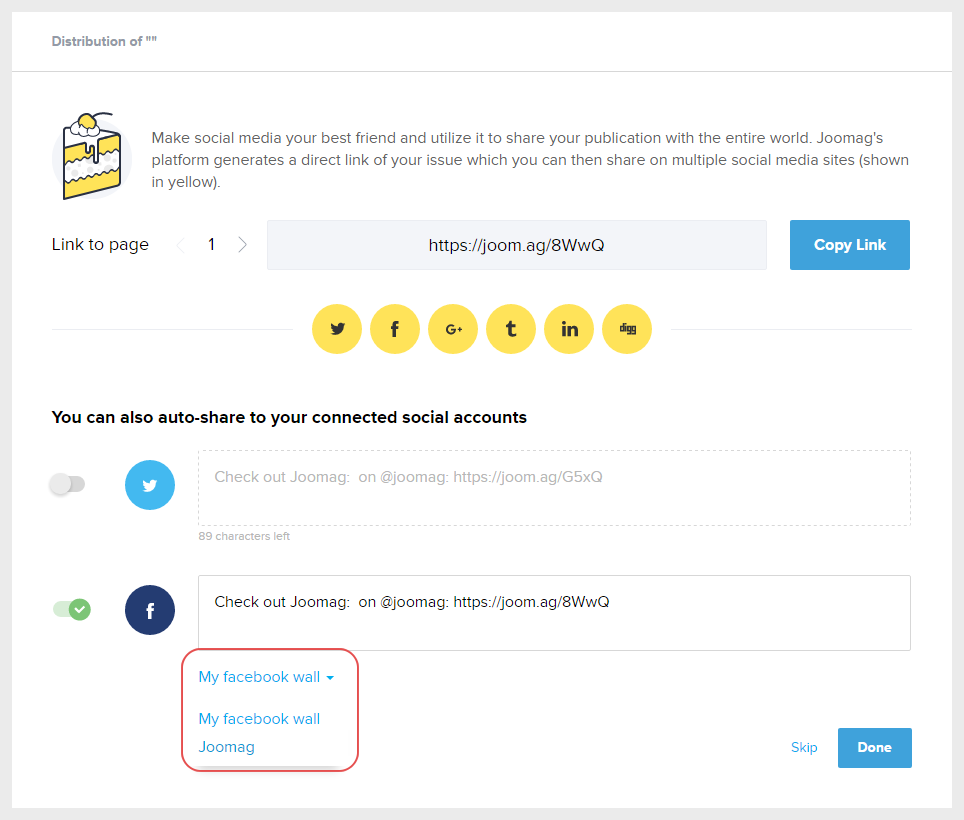 Step6. After sharing your publication, we give you the opportunity to embed it on a website or to customize your magazine link.