Students in educational plans may work together on the same magazine (it may be an assignment, a coursework, or any kind of publication). The owner of the publication should invite other users from the same account (Edu Class, Edu School or Edu Campus accounts) to collaborate.
Note: It is assumed that you are in My Magazines.
Step1. Select the magazine you wish and click the Edit Settings button.

Step2. Go to the COLLABORATE tab and enter the user's email allowing him/her to manage issues of this magazine, after that click the Add button.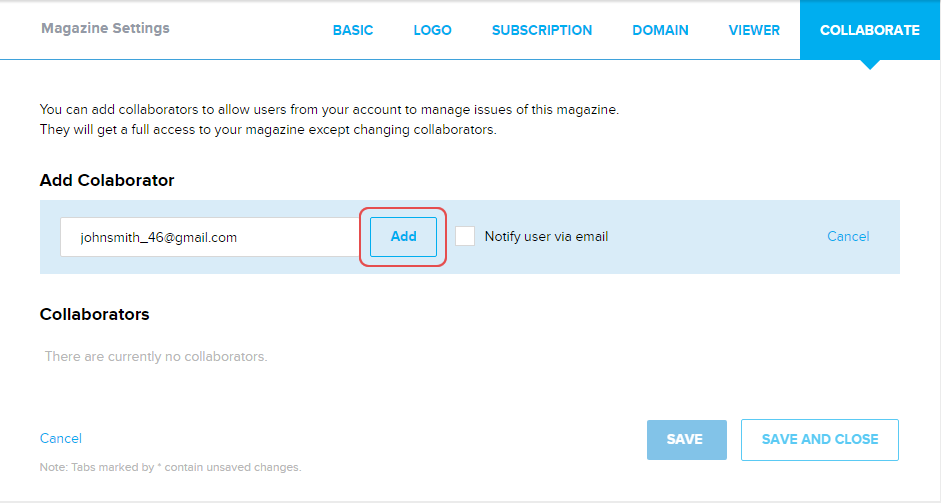 Step3. You can add as many users as you wish by repeating the last step.
Note: This feature is currently available with our Educational Plans.