For changing the logo of your magazine follow these steps:
Note: It is assumed that you are in My Magazines.
Step1. Select the magazine you wish and click the Edit Settings button.

Step2. Go to the LOGO tab and click the UPLOAD button. Choose the logo of your magazine and upload it!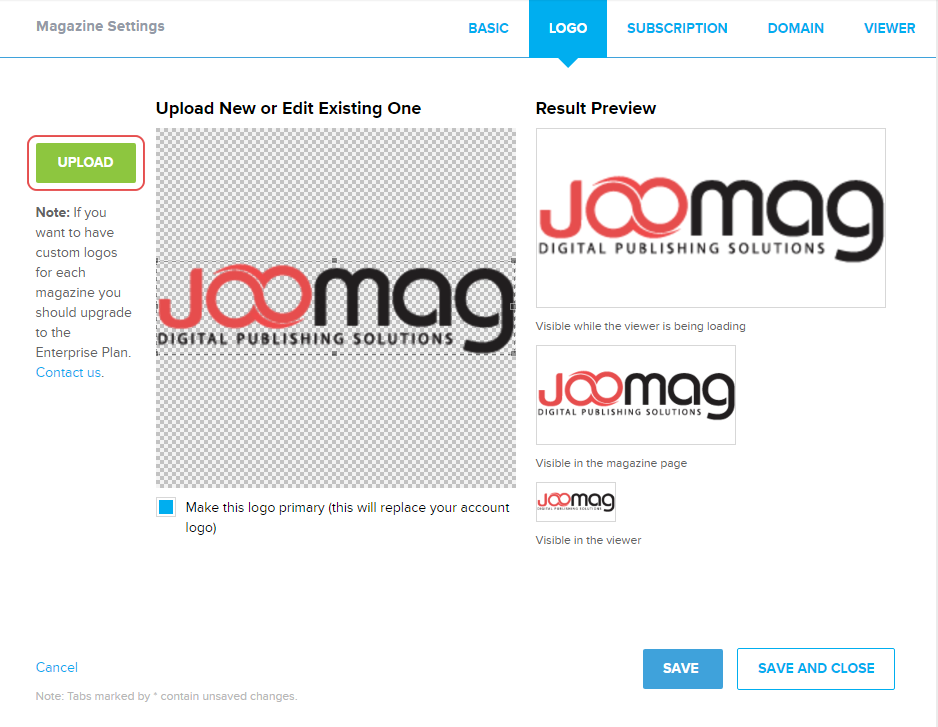 Step3. After the upload is complete, you'll see the previews of your logo in different dimensions. You may resize, move and crop it to fit your needs.
Note: If you have a Starter or Pro account, make sure to mark the Make this logo primary checkbox, to change the primary logo of your account. Otherwise it will not show up in the magazine viewer.
Step4. After you finish your work, click the SAVE AND CLOSE button.