Note: It is assumed that you have several PDF files and you wish to combine them in an issue. It is also assumed that you are in My Magazines.
Step1. Upload one of the PDF files for creating a new issue for your magazine.
Note: For more info on uploading a PDF file click here.
Step2. After creating your issue, click the Edit Settings button.

Step3. Go to the PAGES tab. Here you will be able to see all the pages of your issue. Move the mouse pointer over the green bubble icon where you wish to add the PDF file and click the Add PDF button.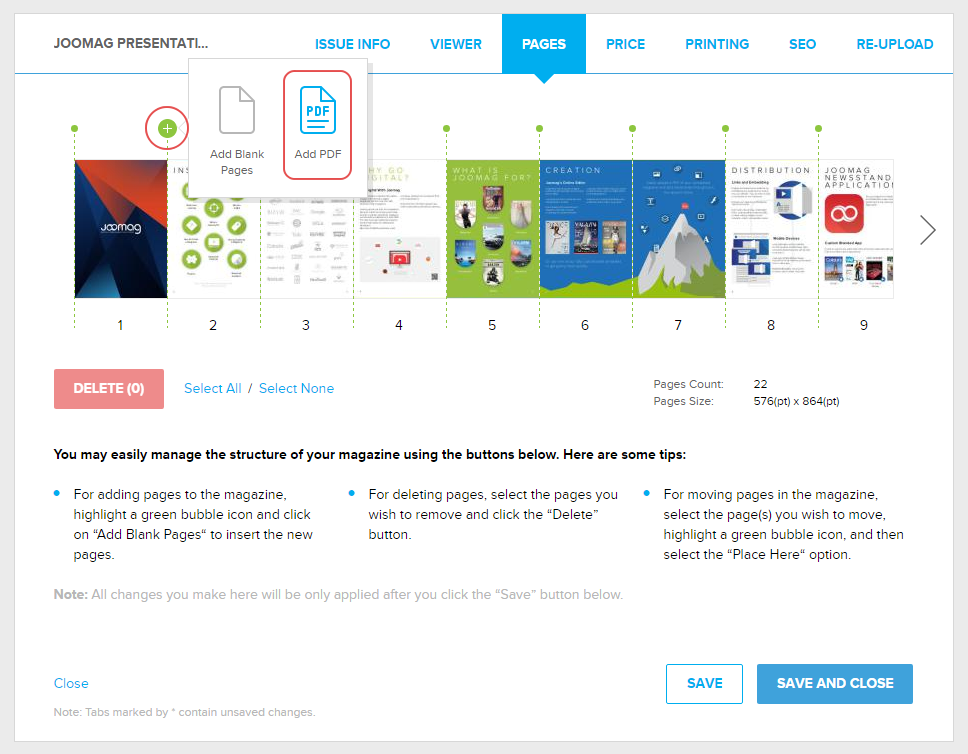 Step4. Click the Browse button or drag and drop the PDF file. Wait until it is being uploaded.
Step5. Click the ADD PDF button to place the PDF file.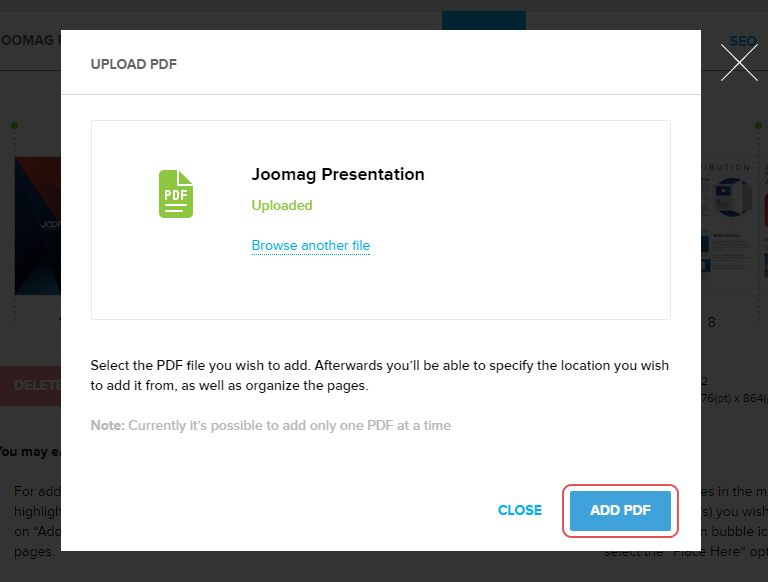 Step6. The recently uploaded pages will appear in the page container in green color.
Step7. Click the SAVE AND CLOSE button and wait a few seconds for the updating.