Note: It is assumed that you're currently in the Editor workspace. For more info how to get there, click here.
All media used in the publications is stored in the Library. For accessing it, click the Library icon from the right toolbar.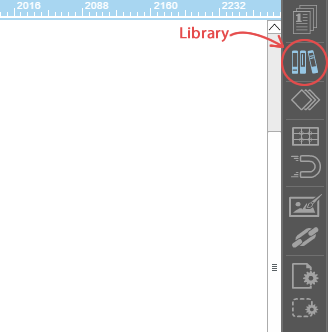 Files here are organized in folders, like in your computer. There are 2 folders by default Resources and Unsorted. The Resources folder contains the files which are used in your issue. If you created your issue from template you'll be able to see all the multimedia files of that issue. In case you created the issue from a PDF file you may find the pages of the issue there. Note please that you cannot upload files in this folder. The Unsorted folder contains all the files which were uploaded by the users of the account. You can also add folders and upload the files you wish.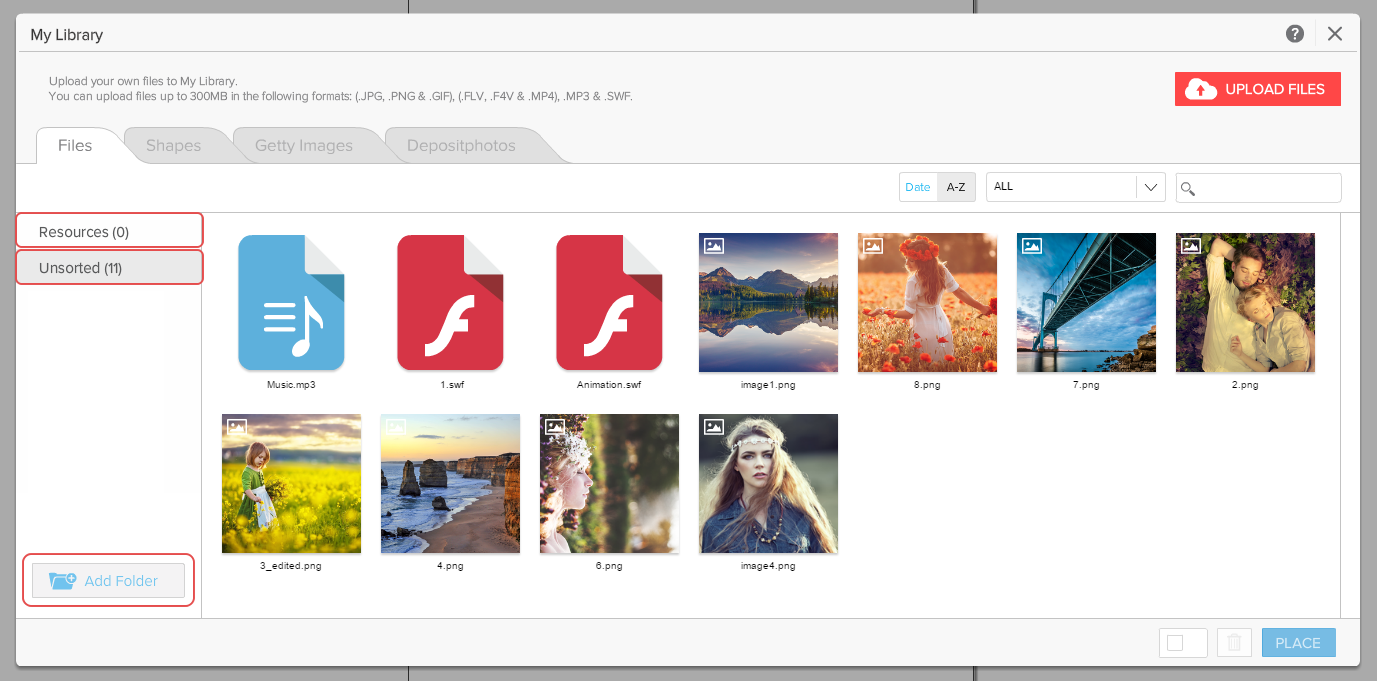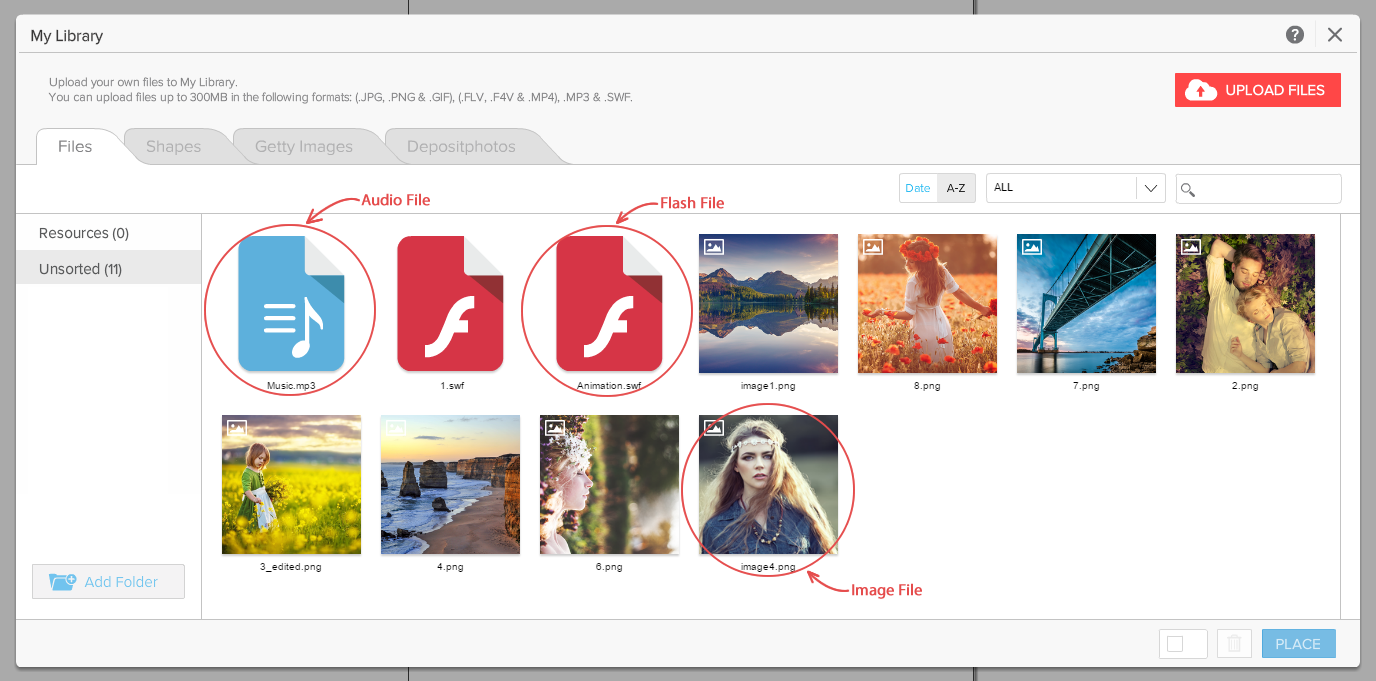 You may use the filter in the top-right to filter files by type.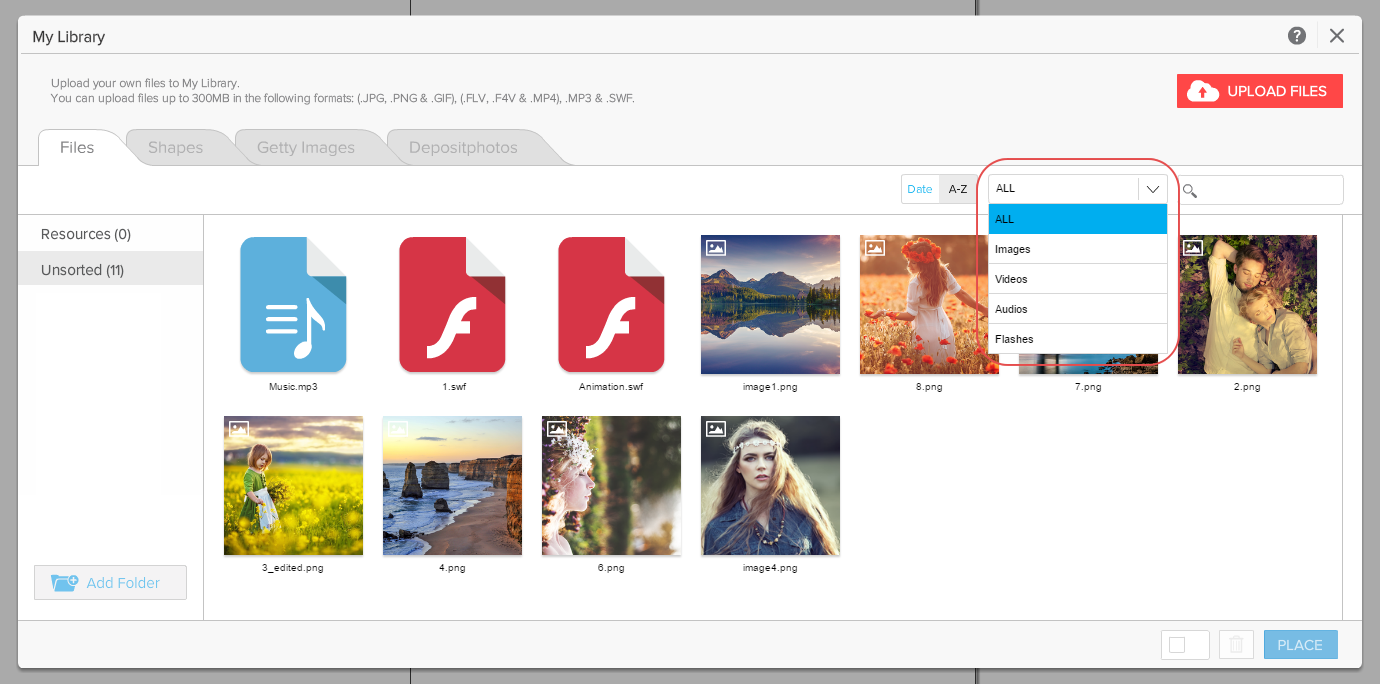 For renaming, downloading, editing a file, click the More icon and choose the action from context menu.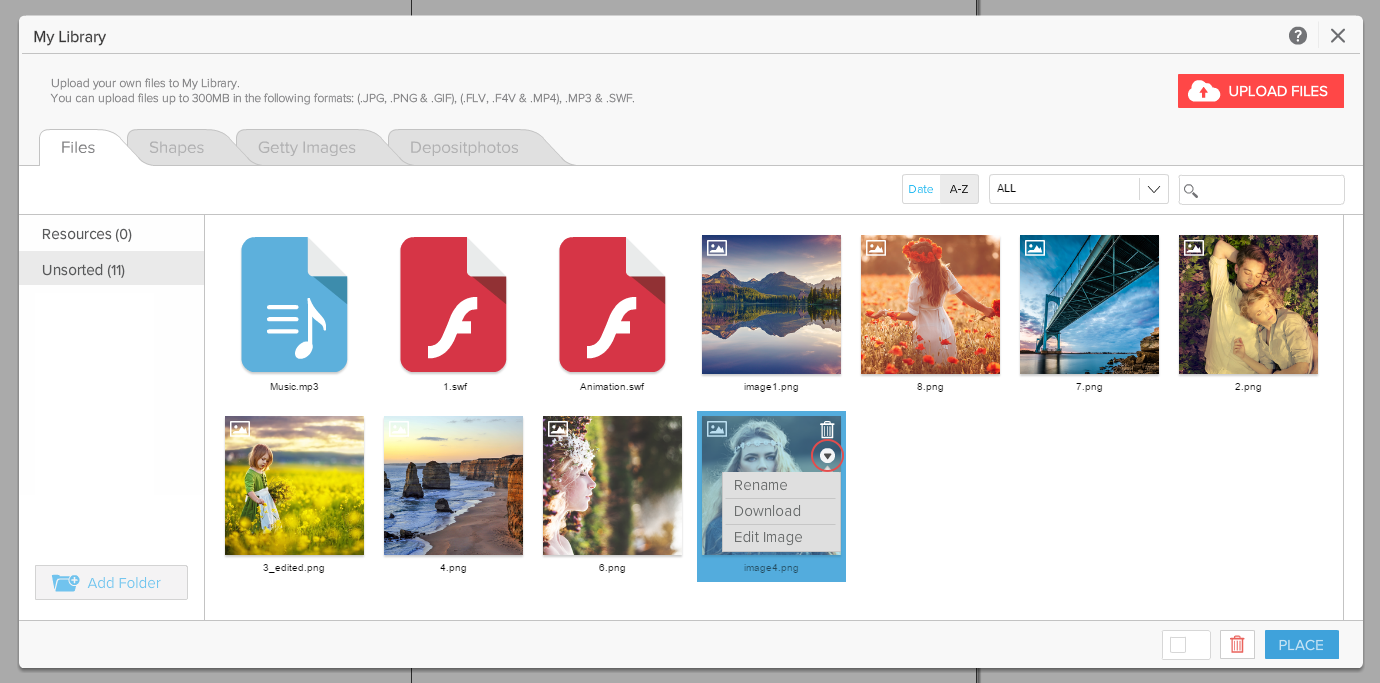 For deleting a file, click the Delete icon.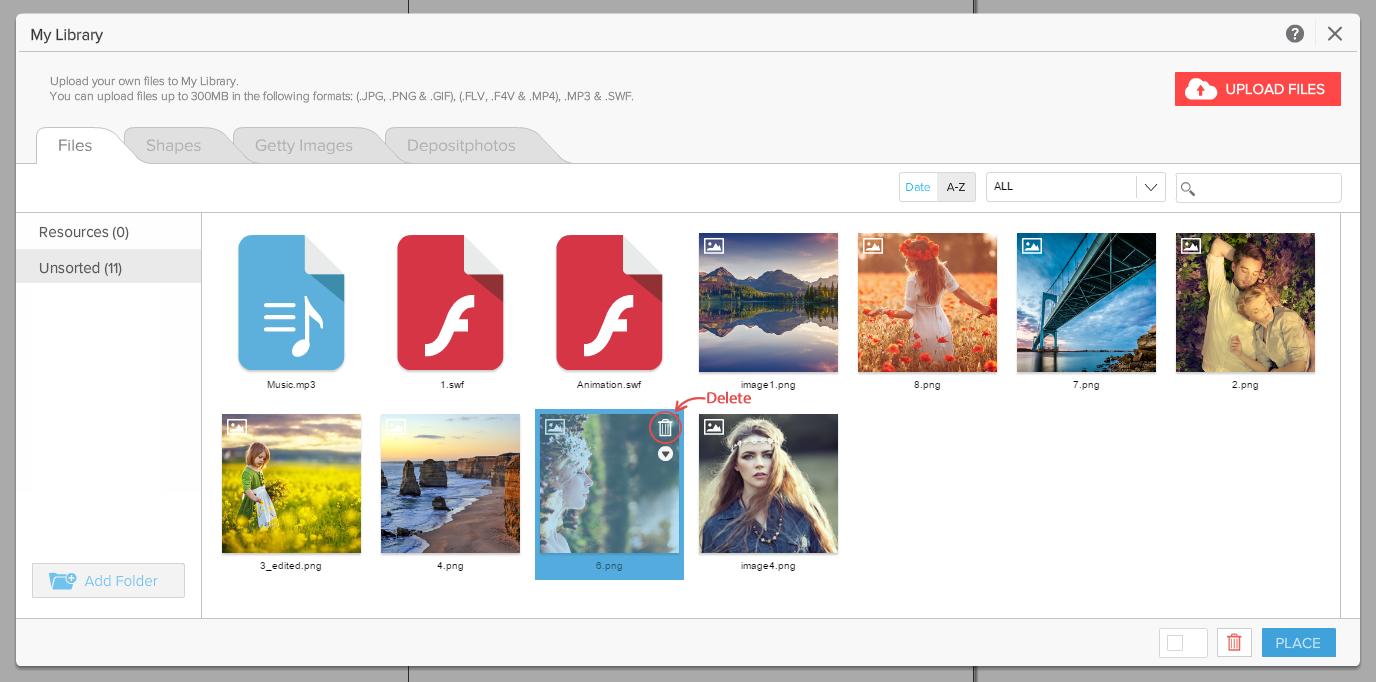 For uploading files to the Unsorted folder or any other folder you have created, click the UPLOAD FILES button. After uploading, these files will appear in the selected folder. You may perform this action several times. After uploading you may place them on the Drawboard by clicking the PLACE button.
Note: There is a limitation of 40MB size for a single file.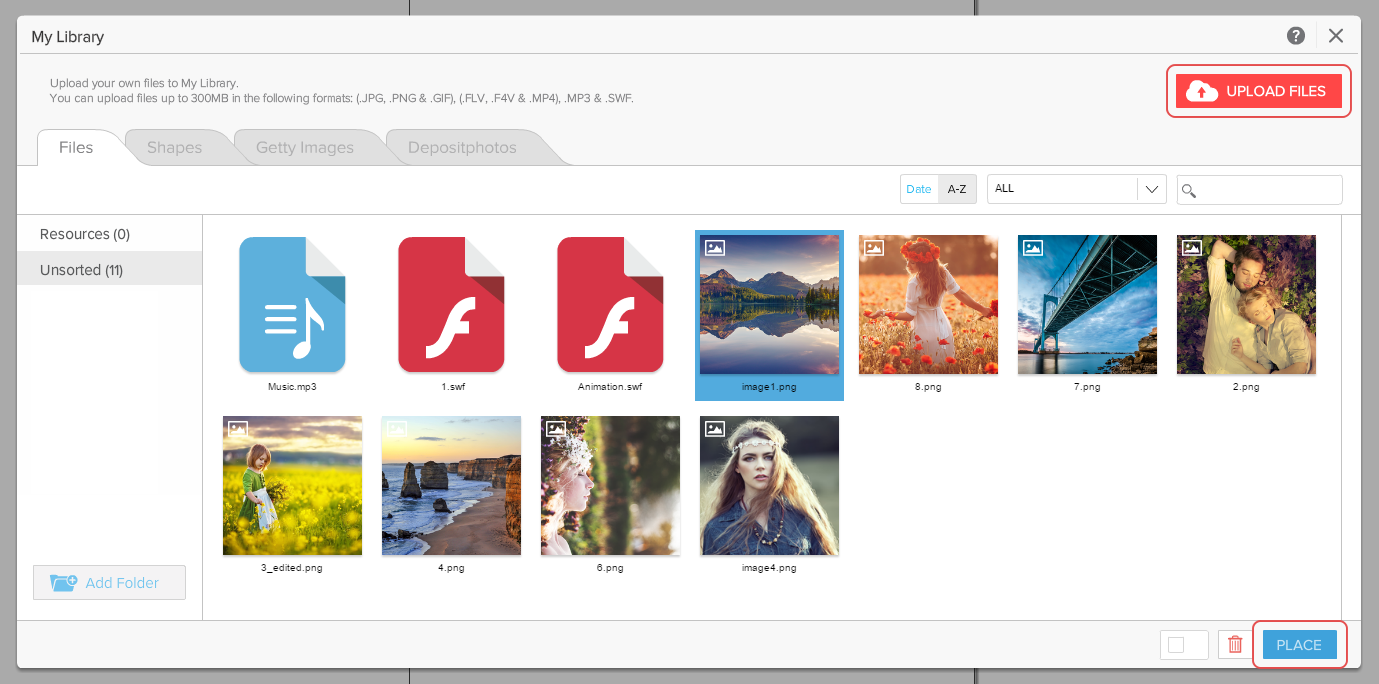 Note: Only the following formats are supported by the platform:
Images
Sounds
Videos
Flash