If you wish to upload media files (photos, videos, audio files and flash animations) follow these steps:
Note: It is assumed that you're currently in the Editor workspace. For more info how to get there, click here.
Step1. Click the Library button from the right toolbar.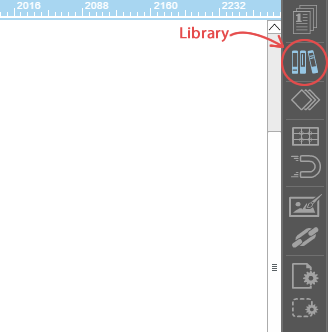 Step2. Go to the Unsorted folder or create a new folder where you wish to add the new file. For doing this click the Add Folder button.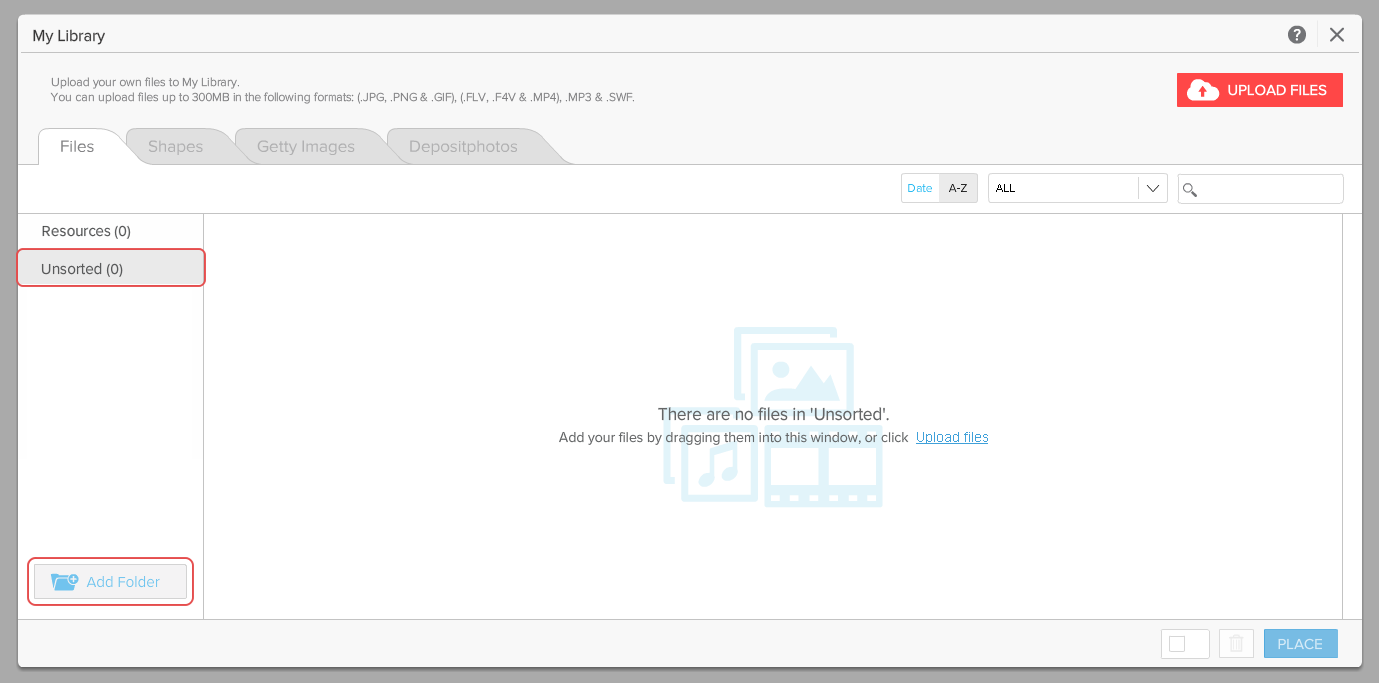 Step3. Click the UPLOAD FILES button and upload your media.
Note: You can upload as many files as you wish at once.
Step4. The media you uploaded is now in the folder you selected before. Select the file and click the PLACE button.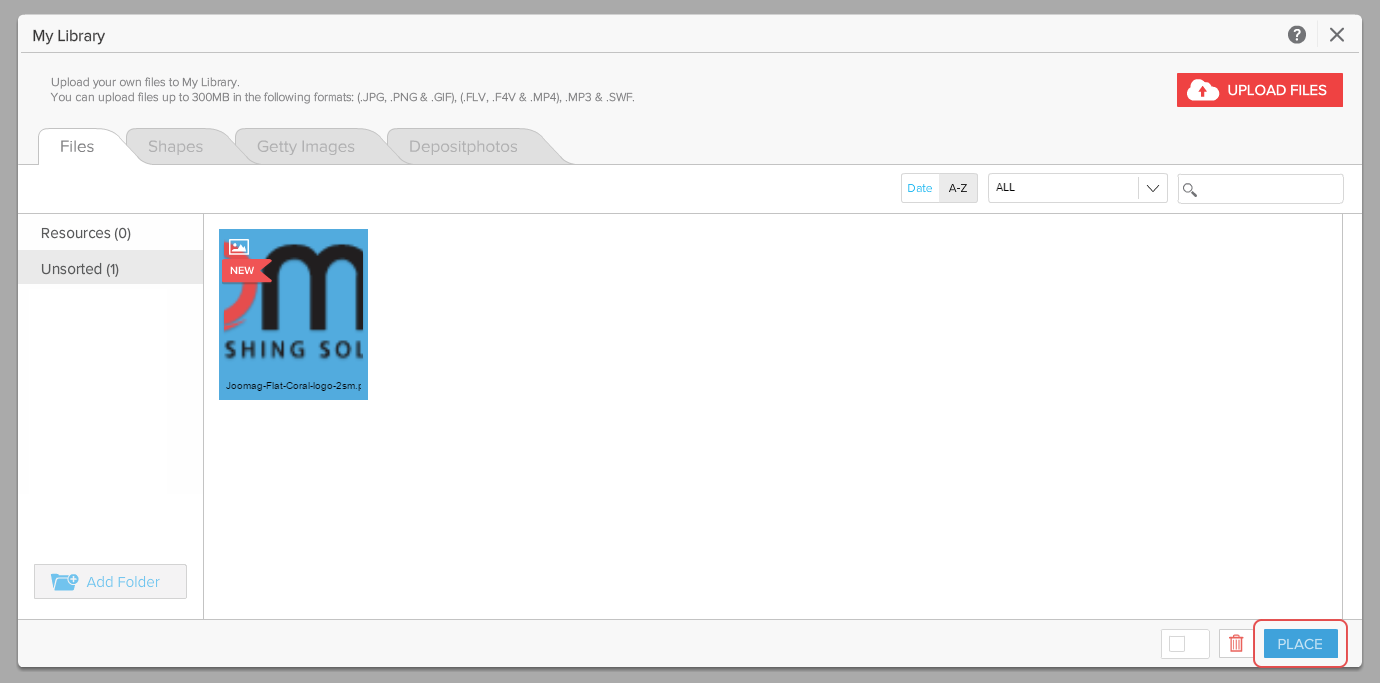 Step5. Place your media on the Drawboard and save your page.