After creating your issue it's time to go live and distrubute it. This option is available with (Pro, Business and Enterprise only).
Note: It is assumed that you are in My Magazines.
Step1. Select the magazine you wish and click the Go Live button of your issue.

Step2. Click the Change Settings button.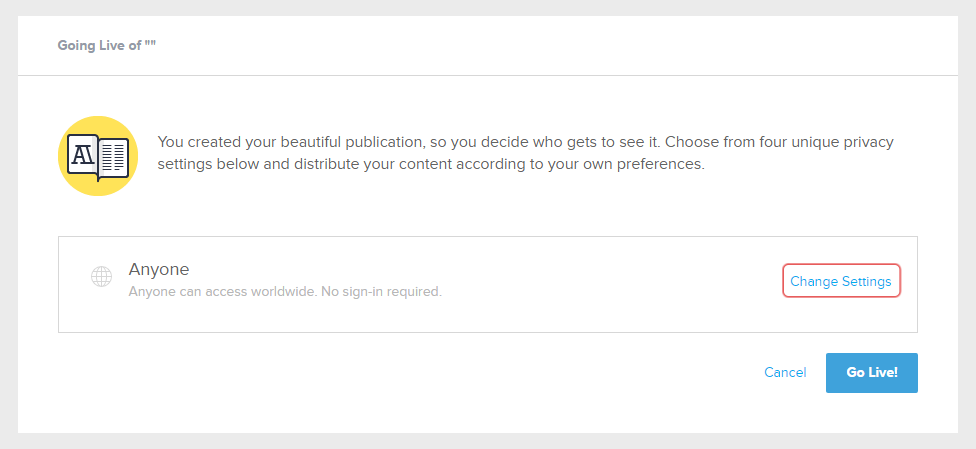 Step3. Mark the Only People I Choose option and click the Go Live! button.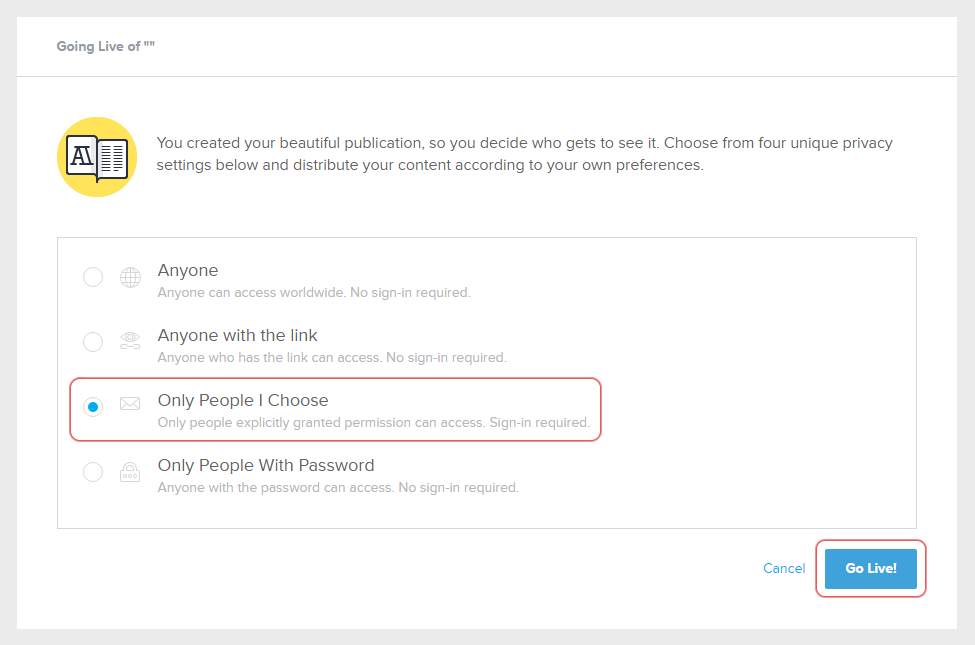 Step4. Here you will be able to see the date when you sent the invitation and manage the email list.
Step5. Click the Done button after finishing.