Note: It is assumed that you're currently in the Editor workspace and you have already added your photos and created your slideshow.
Step1. Select your slideshow and expand the Element Properties tool from the right toolbar.
Step2. Set the duration (seconds) for every photo of the slideshow.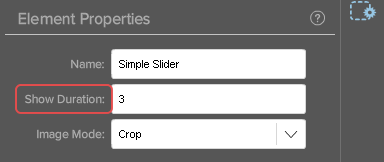 Step3. Save your work and you're done!