To start selling an issue follow these steps:
Note: It is assumed that you are in My Magazines.
Step1. Select the magazine you wish and click the Selling Options button of your issue.

Note: Make sure to set the No Subscription option from the magazine settings. For more info click here.
Step2. Activate the For Sale option from the pricing panel. Set the selling price and specify the pages that can be viewed by the readers before purchasing the full version.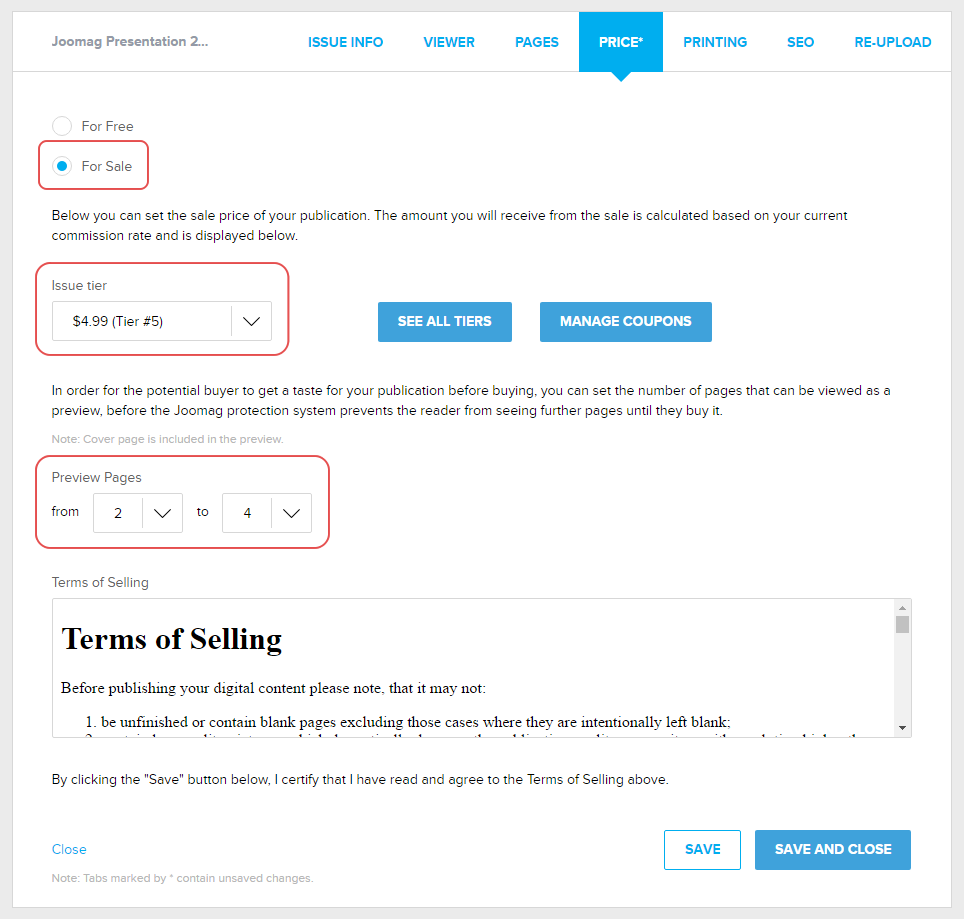 Step3. Once done, click the SAVE AND CLOSE button.
That's it! Now your magazine is ready for sale. Good Luck!