If you wish to get additional subscribers right from the magazine, it's highly recommended to place a subscription form there. To do that, follow these steps:
Note: It is assumed that you're currently in the Editor workspace. For more info how to get there, click here.
Step1. Click the Plugin Tool from the left toolbar and select the E-Mail Subscribe Form Plugin tool.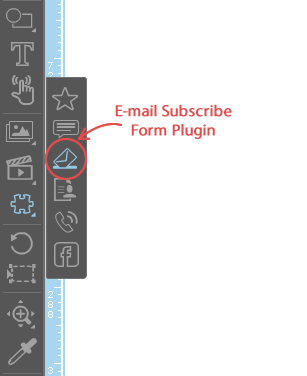 Step2. Click on the page and draw a rectangle.
Step3. The Element Properties panel will expand automatically. Here you can customize the name and the style. Also you need to enter your e-mail where you wish to receive your subscription notifications.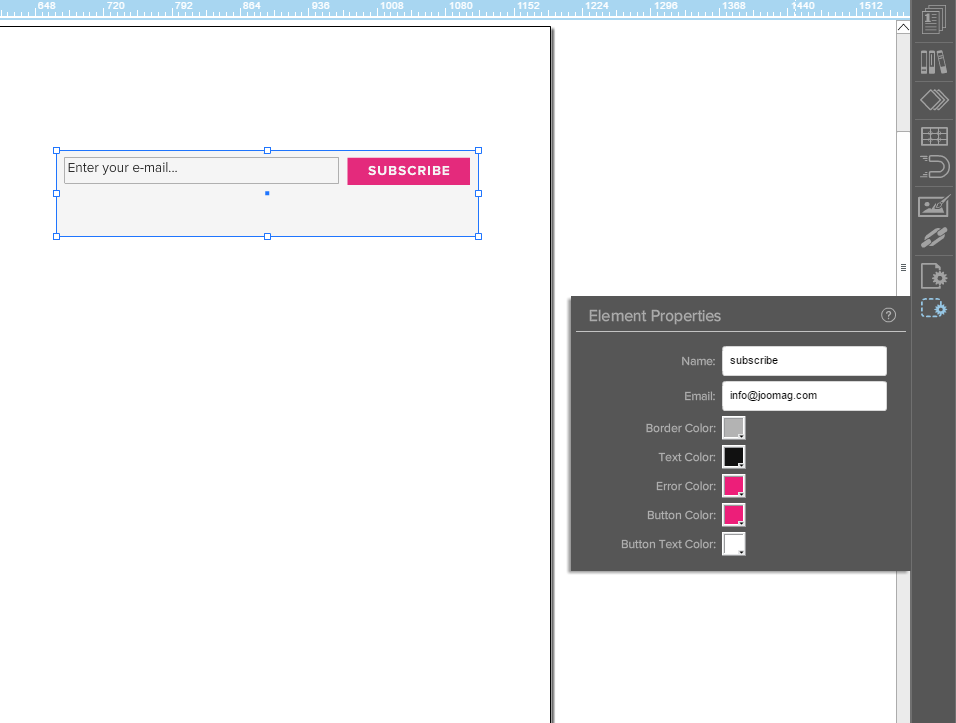 Step4. Save your page when you're done!