Placing a slideshow in your magazine can be done in a very simple way.
Note: It is assumed that you're currently in the Editor workspace. For more info how to get there, click here.
Step1. Click the Media Tools from the left toolbar and select the Gallery Tool.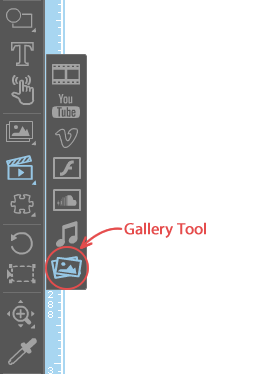 Step2. Click on the Drawboard and draw a rectangle.
Step3. Click the Edit button, which is in the center of the object.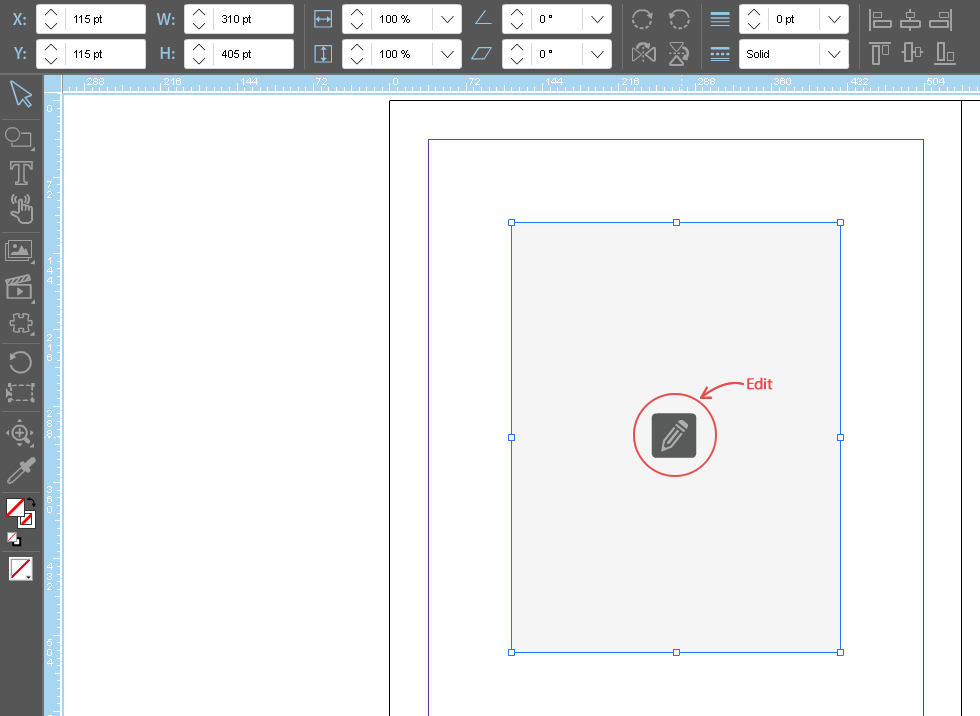 Step4. A popup window will appear asking you to add photos. Click the Add photo button and choose the photos you wish. For more information about adding pictures click here!
Step5. After finishing your work, save your page!