For moving pages in your issue, follow these steps:
Note: It is assumed that you are in My Magazines.
Step1. Select the magazine you wish and click the Edit Settings button of your issue.

Step2. Go to the PAGES tab. Here you will be able to see all the pages of your issue. Select the pages you wish to move. Move the mouse pointer over the green bubble icon where you wish to move the pages to and click the Place Here button.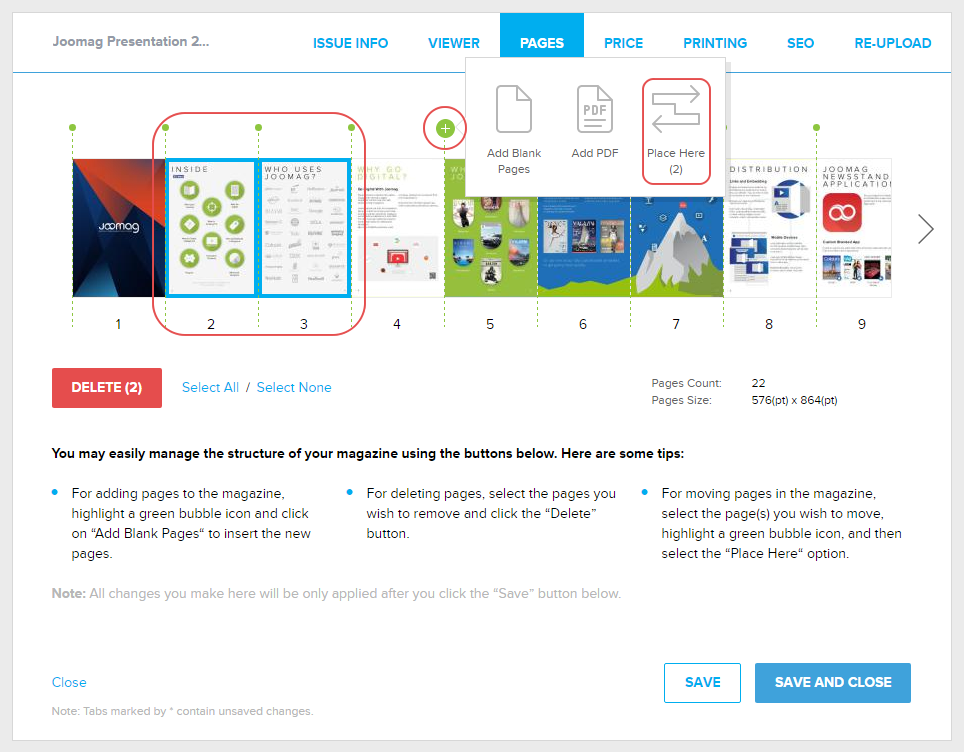 Step3. After moving the pages click the SAVE AND CLOSE button.