Note: It is assumed that you have already created a Mail template. For more info click here.
The Social Follow tool allows you to share links to your social profiles with your subscribers.
Step1. Drag and Drop the Social Follow tool into your layout.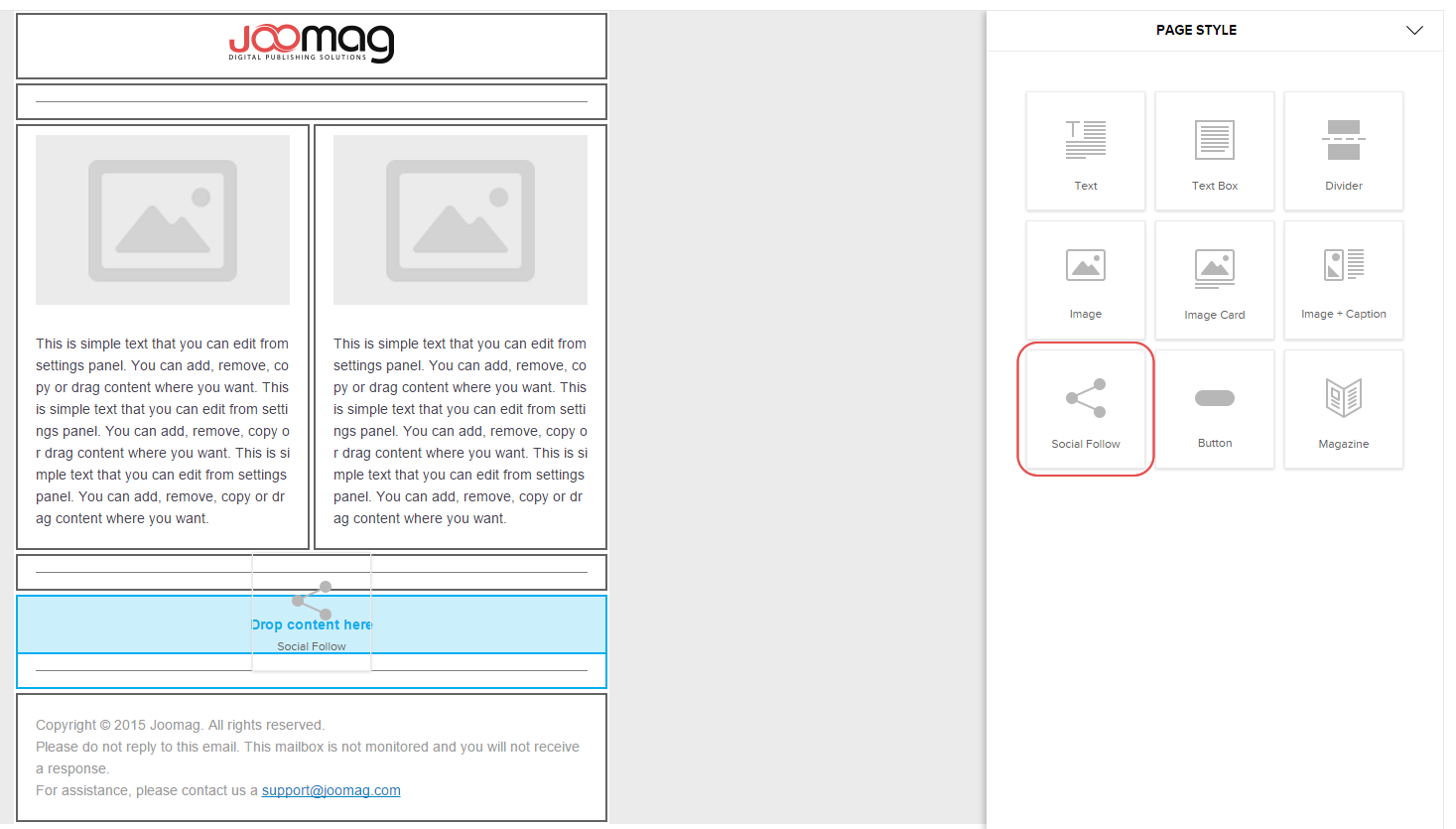 Step2. The Settings Panel will open automatically. Select the Social Networks you wish to link your layout to. If you wish to add a different Social Network click ADD NEW SOCIAL BUTTON.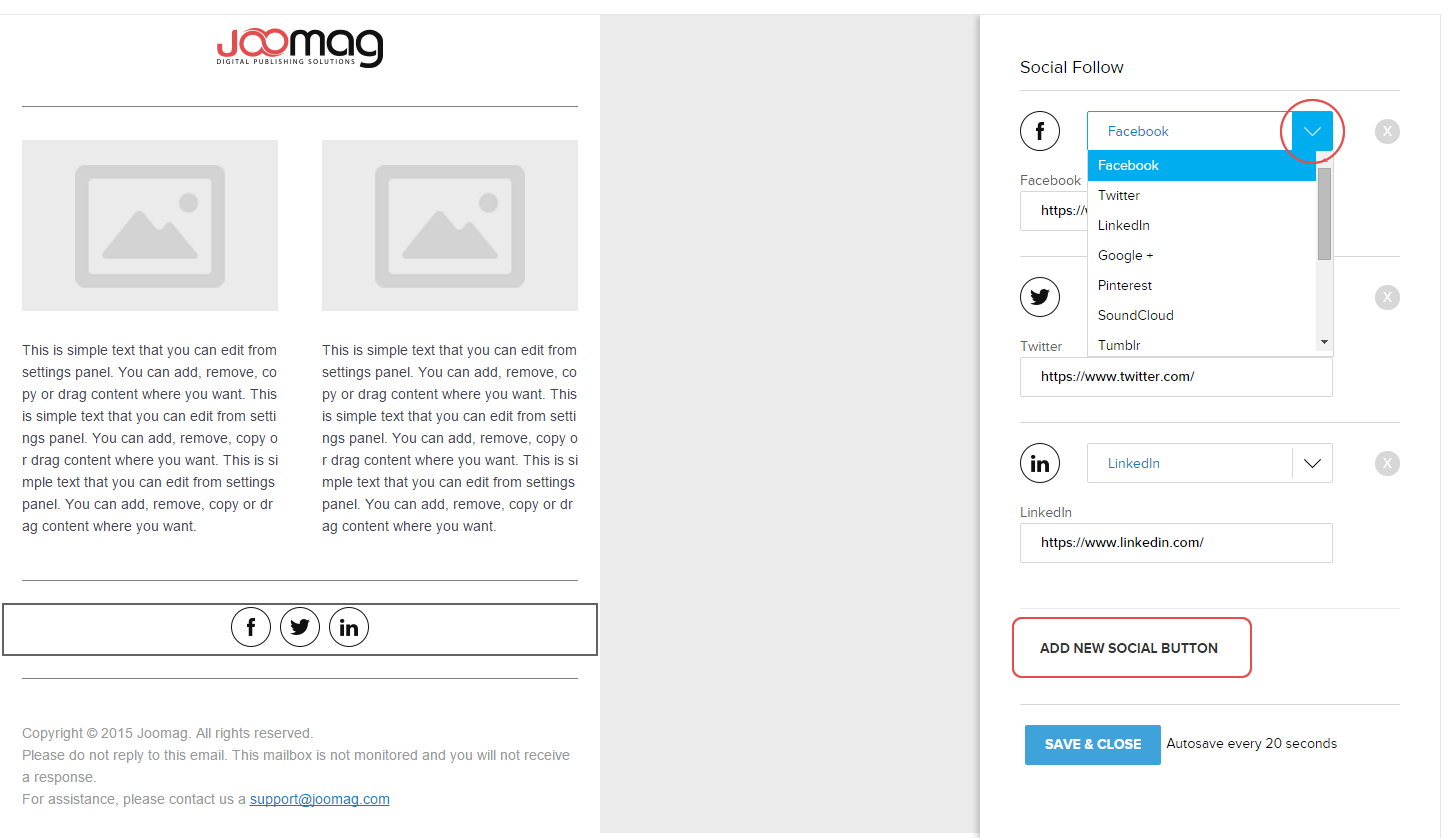 Step3. After editing save your template!