If you already have a list of contacts, you may import it from a CSV, XLS or XLSX file. For doing that, follow these steps:
Note: It is assumed that you are in My Magazines.
Step1. Click the Awesome CRM button of the left sidebar.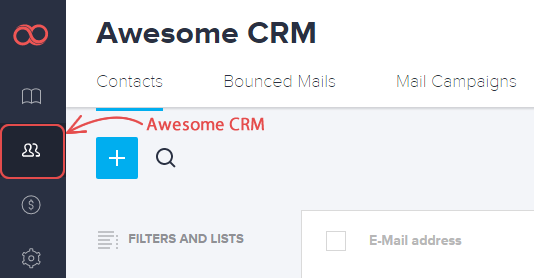 Step2. Click the Add Contacts button.

Step3. Drag and drop or select a XLS, XLSX , CSV file and click the Import button.
Step4. After successfully uploading the file, match the columns in your uploaded list to Joomag list. You can skip the columns you don't need or create new fields for your columns if there isn't one matching your criteria.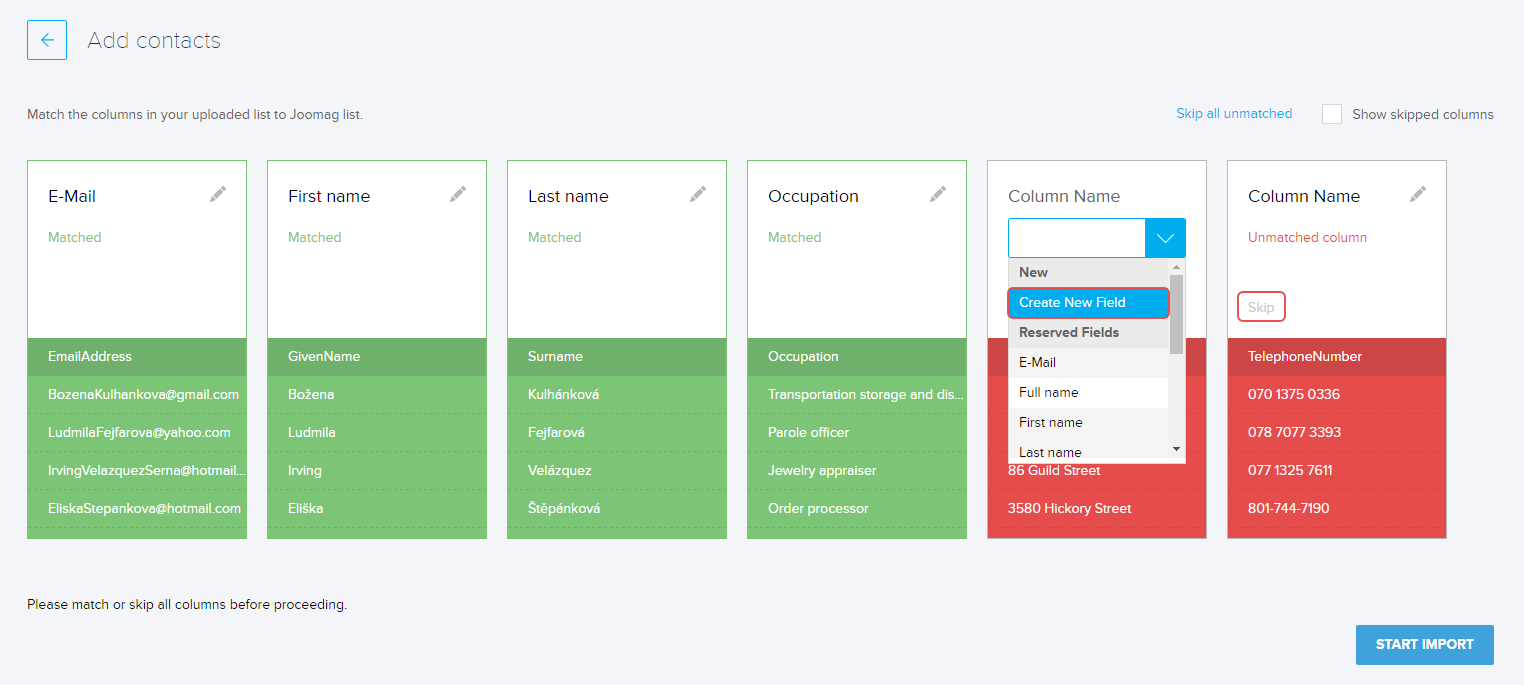 Step5. Once you're done with all your changes click the START IMPORT button which you'll find below.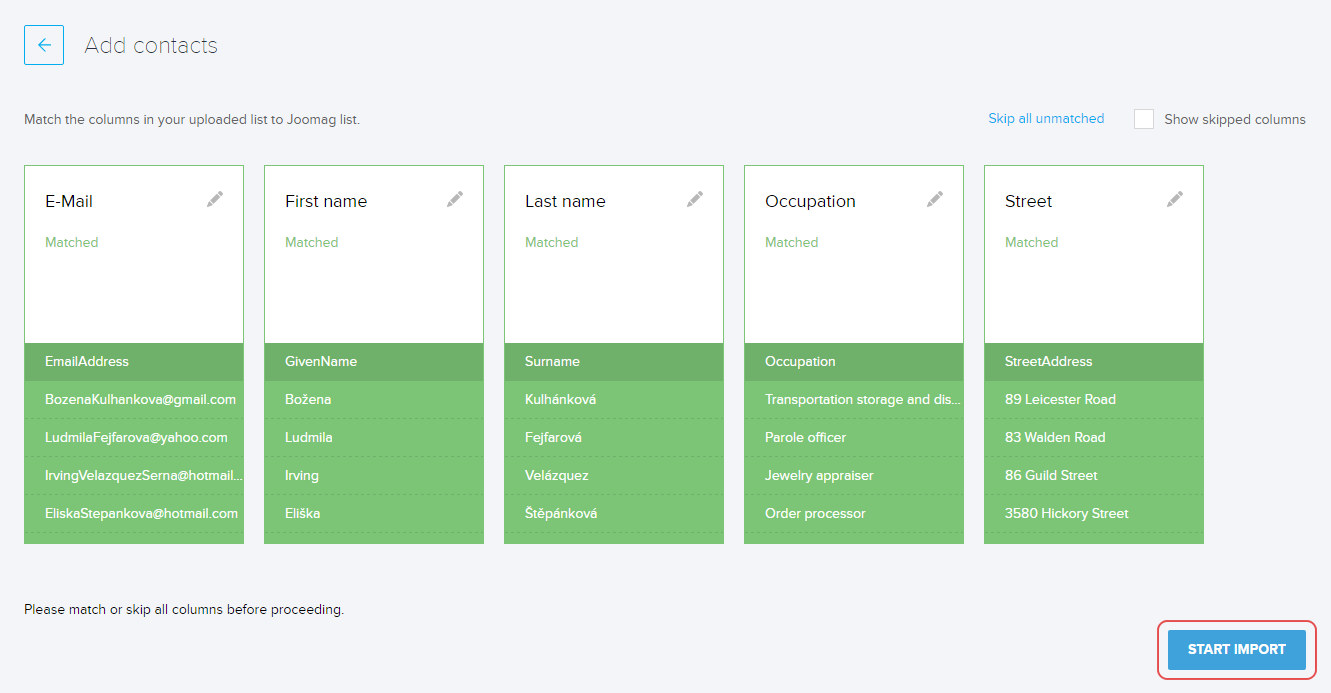 Step6. Once the file is imported, you'll see the results, including how many records were imported, how many records were duplicated and how many records were invalid. You may even download the list of invalid records.
That's it! Now you may send emails and subscriptions to your newly imported subscribers.