You can get subscription information of an active subscriber in the following way:
Note: It is assumed that you are in My Magazines.
Step1. Click the Awesome CRM button of the left sidebar.
Step2. Click on the active subscriber. A new window will open with the subscription information.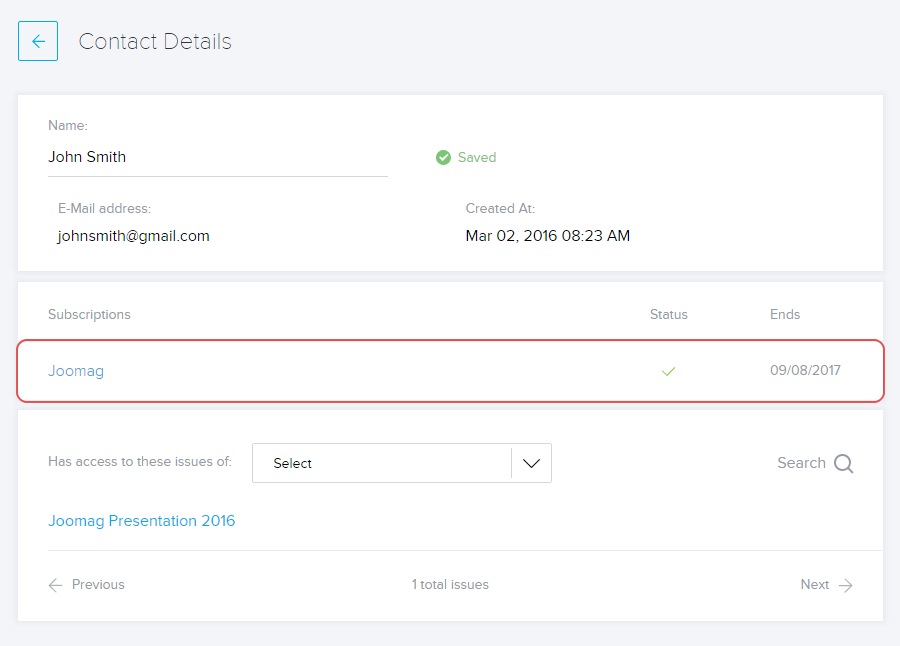 Here you'll be able to see the active subscriptions of the user and how many issues will be still delivered.