You can filter your contacts list by their subscription status. To do that, follow these steps:
Note: It is assumed that you are in My Magazines.
Step1. Click the Awesome CRM button of the left sidebar.
All Contacts - Shows all contacts.
With Active Subscription - Only those subscribers who have an active subscription.
With Pending Subscription - Those users who have not yet confirmed their subscription. This can happen if you invited a subscriber however he/she hasn't yet accepted it by clicking the link in the invitation email.
Without Subscription - Those users who do not have any active subscriptions.
With Purchased Issue - Those users who have purchased single issues of the magazine.
Unsubscribers - Those users who stopped their subscription.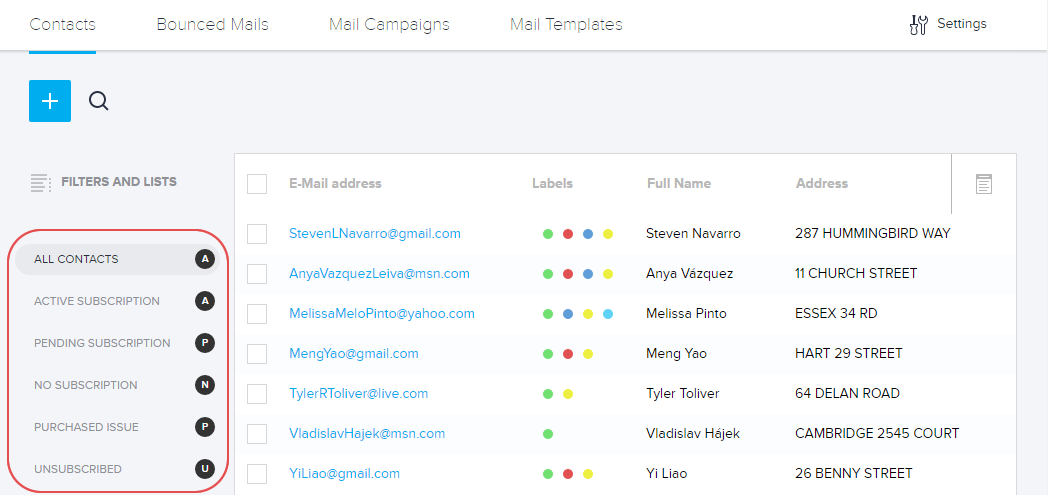 For creating a custom list click here.