If you have a popup content in your magazine and you wish to let your readers print it out, follow these steps:
Note: It is assumed that you're currently in the Editor workspace. For more info how to get there, click here.
Step1. If you have an image or a hotspot and you wish to link it to a popup media expand the Link panel.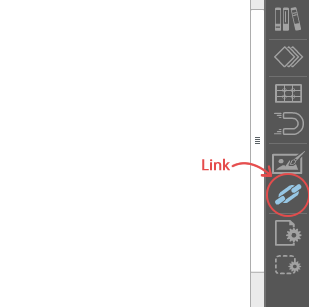 Step2. Choose from the Type dropdown the Popup Media option and then select the media you wish.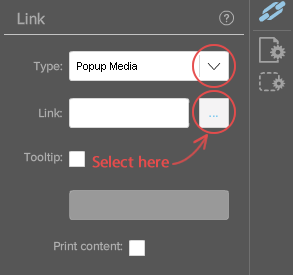 Step3. Once you have selected your media check the Print content box.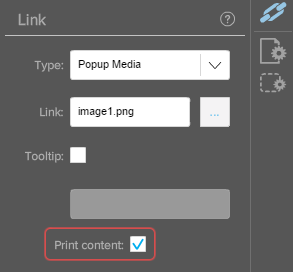 Step4. Save your page and click on your media.
Step5. Below you can see the Print button.