If you wish to embed the magazine on your website which was created with Joomla, follow these steps:
Note: It is assumed that you are in My Magazines.
Step1. Select the magazine you wish and click the Embed button.

Step2. Go to the Joomla tab and use the corresponding code.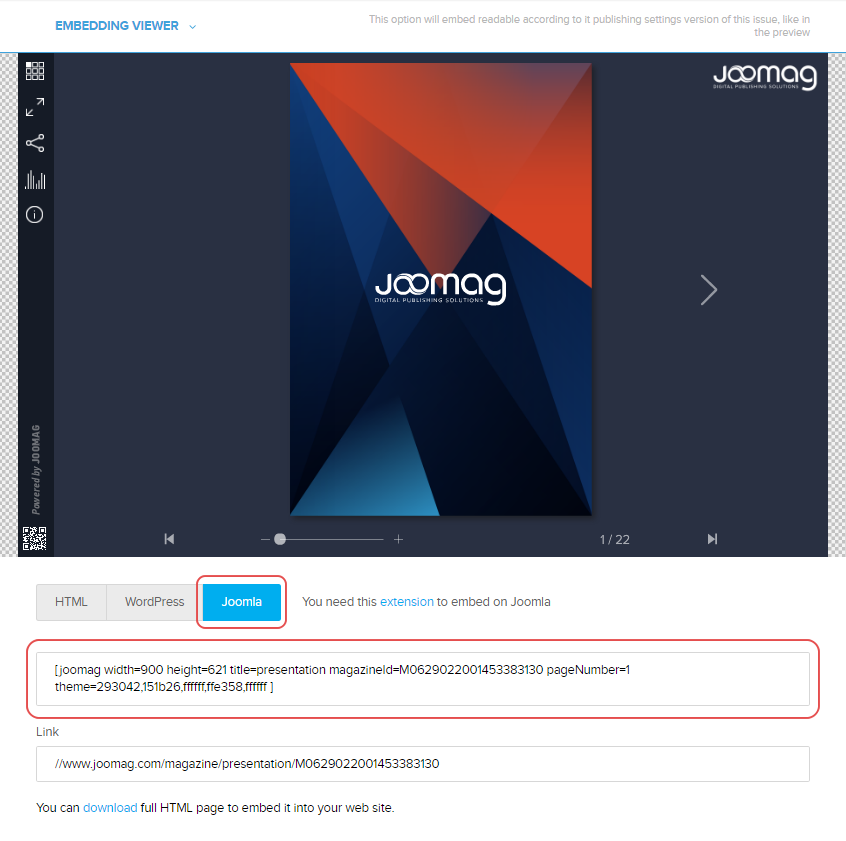 Note: Keep in mind that you need to install the Joomag extension for Joomla.