If you need to export your publication as a PDF file, follow these steps:
Note: It is assumed that you are in My Magazines.
Step1. Select the magazine you wish and click the PDF icon of your issue.

Step2. Click the Export New Version button and wait a couple of minutes.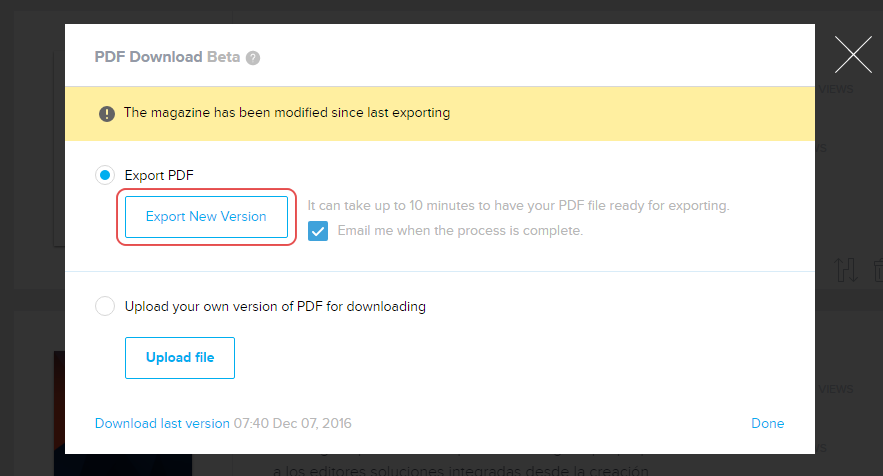 Step3. When the PDF file is ready to be downloaded, click the same PDF icon and download it by clicking the Download last version link.