After creating your issue it's time to go live and distribute it.
Note: It is assumed that you are in My Magazines.
Step1. Select the magazine you wish and click the Go Live button of your issue.

Note: Once you upload or create your issue, the privacy level will be set as Anyone by default.
Step2. Click the Go Live! button to proceed.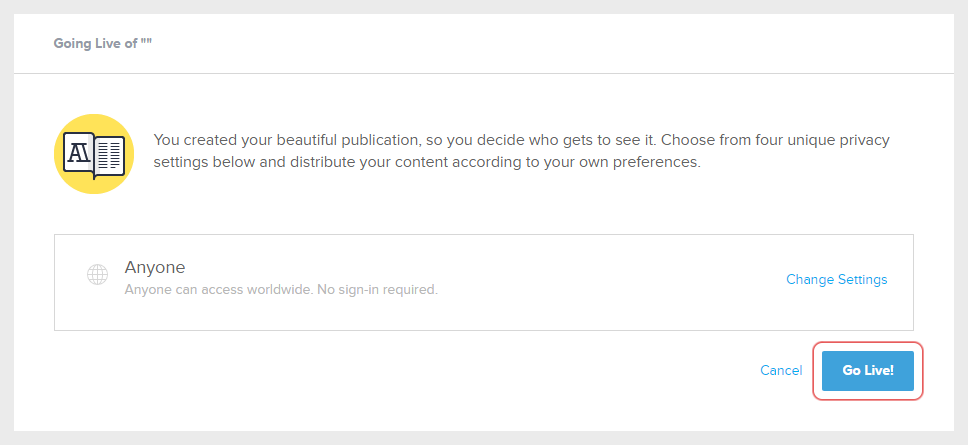 Step3. Click the Publish button and make your issue available on Joomag Newsstand and both iOS and Android applications.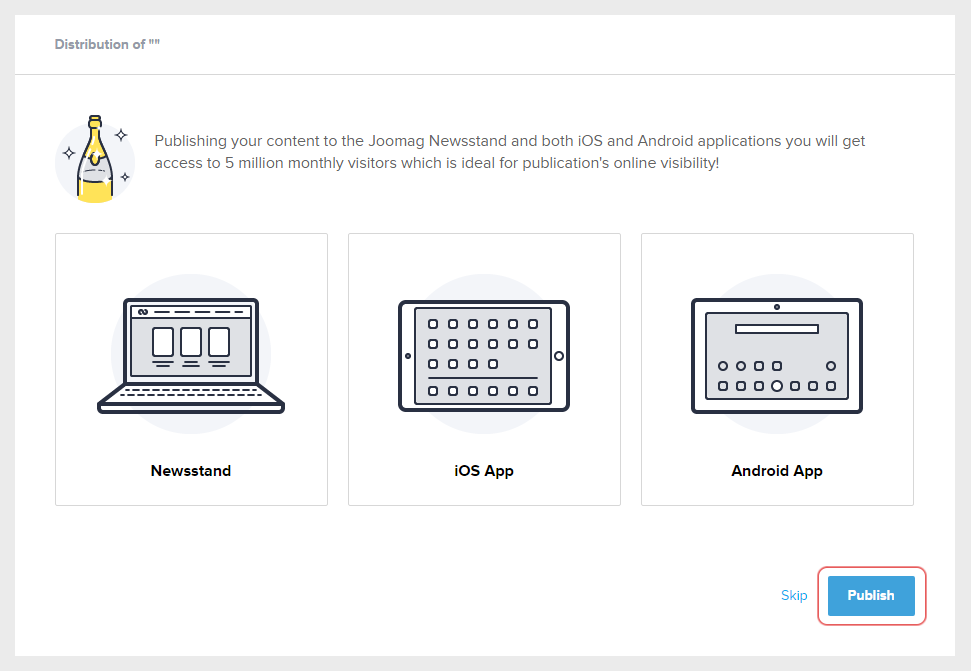 Step4. Here you will need to fill in some necessary fields about your magazine if you haven't filled them already, after that click the Next button.
Note: The magazine description field must contain 100-500 symbols.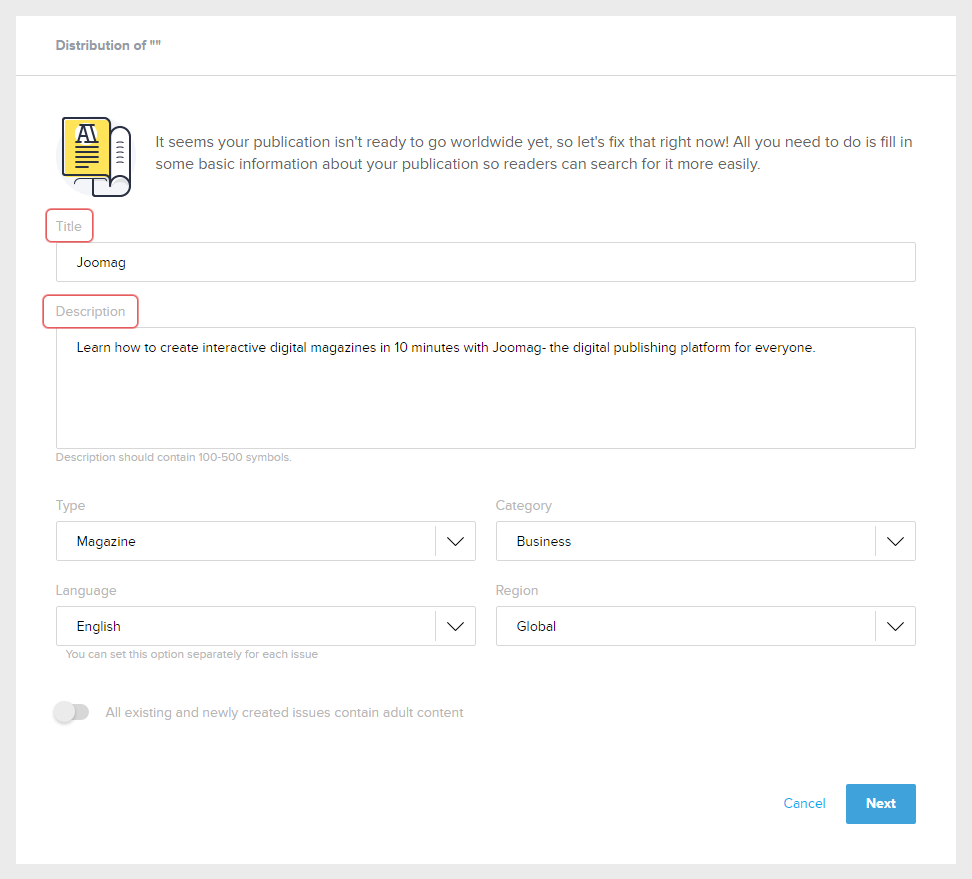 Step5. In this step you need to fill in information about your Issue, after that click the Publish button.
Note: The mandatory fields are Volume and Description.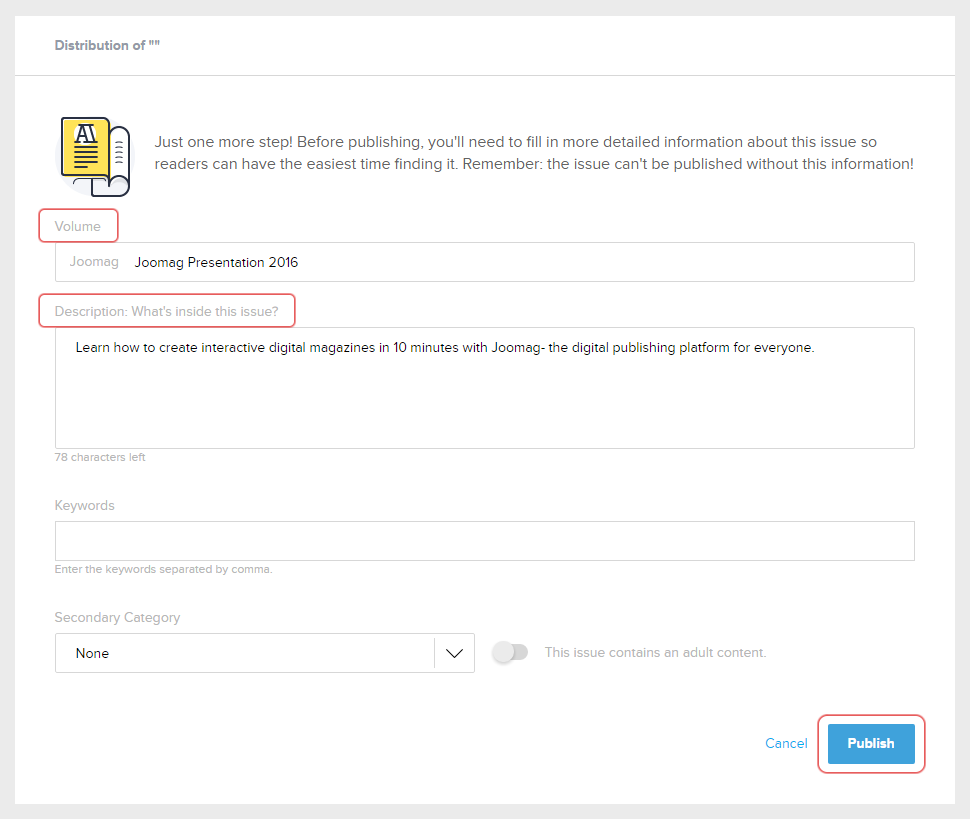 Step6. Now your issue is available on Joomag Newsstand, iOS and Android applications. Click the Done button.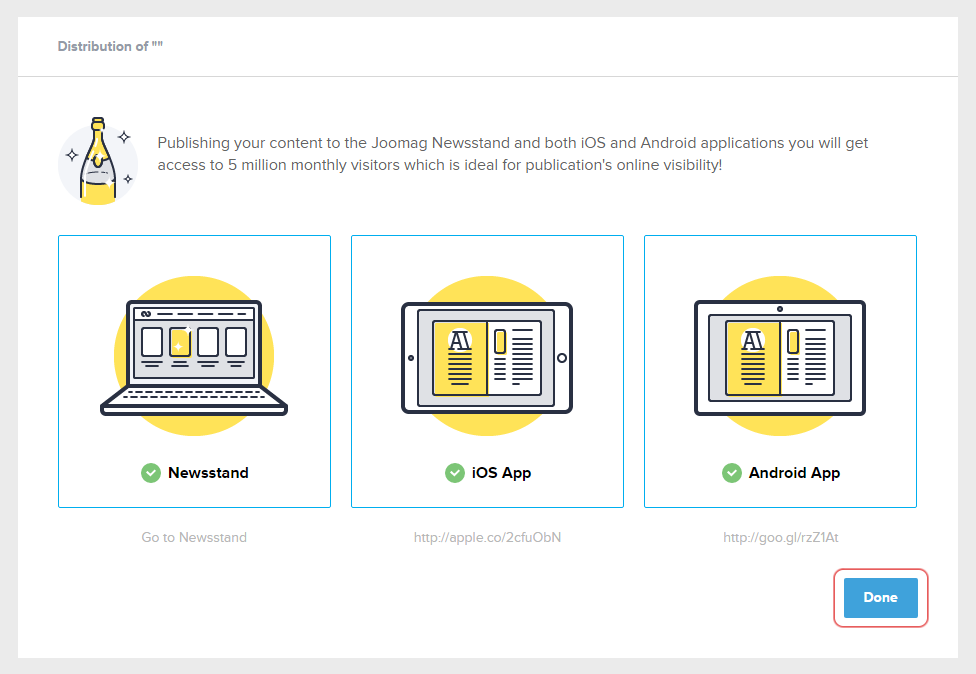 Step7. In this step you can go to any page of your issue and copy the direct link.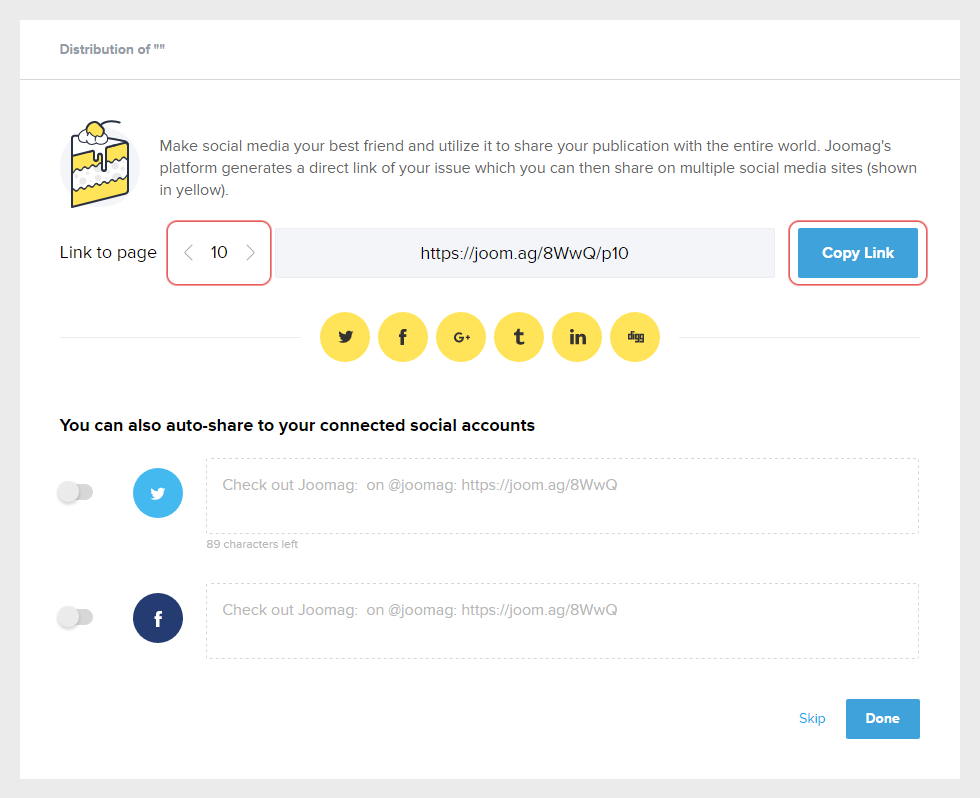 Step8. You can also connect your social account to your Joomag account and once your publication goes live you can choose to post it either on your wall or on your Facebook page, if you have any.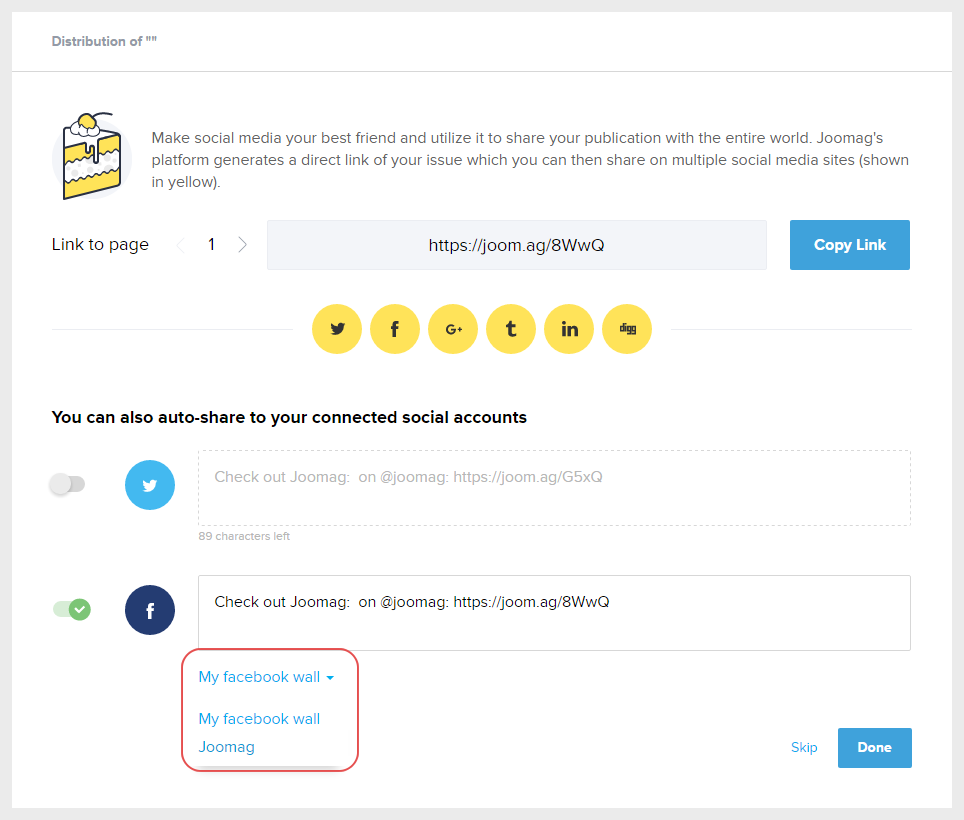 Step9. After sharing your publication, we give you the opportunity to embed it on a website or to customize your magazine link.