If you wish to deliver complimentary subscriptions to specific contacts follow these steps:
Note: It is assumed that you are in My Magazines.
Step1. Click the Awesome CRM button of the left sidebar.
Step2. Select the contacts you wish to deliver the subscription to and click the Send Subscription button.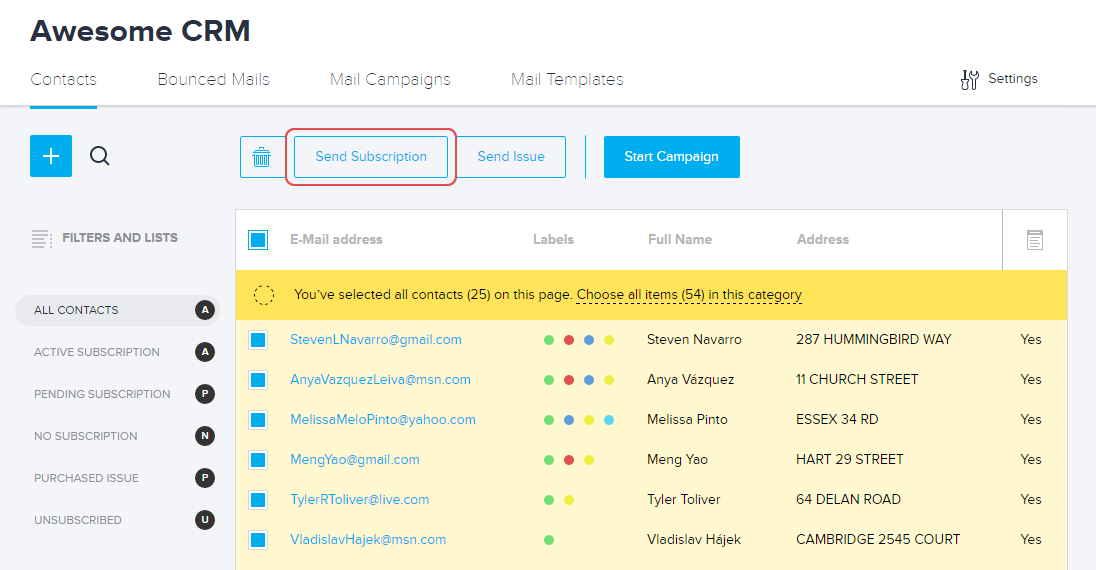 Step3. In the newly opened window set the magazine which you wish to deliver and you also need to select a subscription package type which can be specified by a period of time or by the number of issues you wish to send to the selected contacts. Once you're done, click the SEND SUBSCRIPTION button.
That's all, your contacts will receive the complimentary subscriptions soon.