You can create subscription coupons in the following way:
Note: It is assumed that you are in My Magazines.
Step1. Select the magazine you wish and click the Subscription Settings button.

Step2. Click the Manage Coupons link.
Note: You cannot create coupons for magazines that have free subscriptions.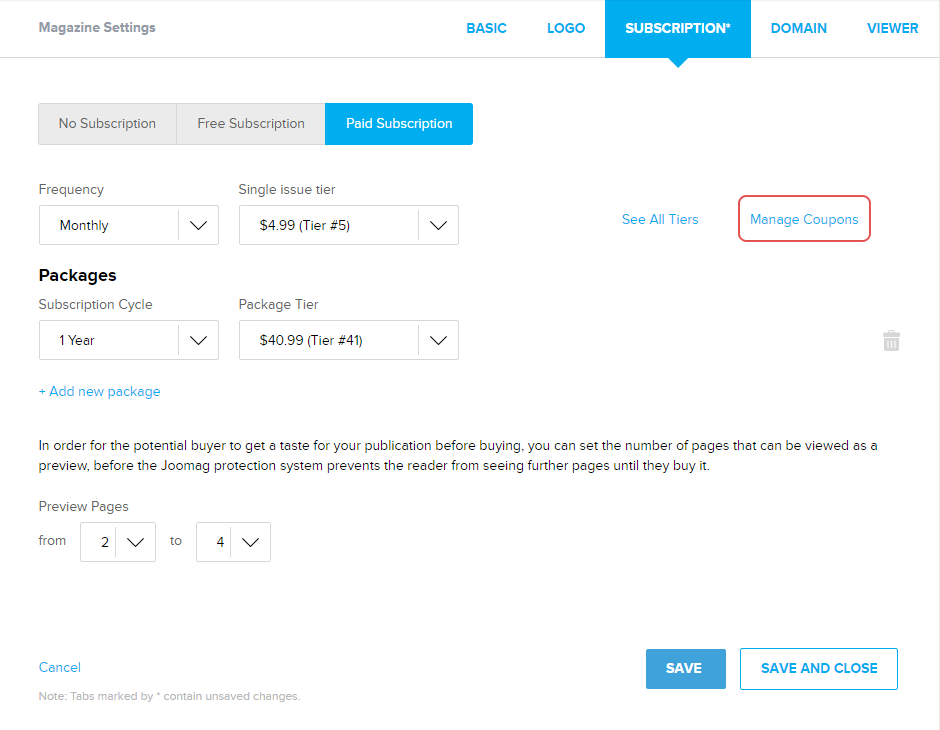 Step3. A new window will open where you may be able to create your coupons. Click the CREATE NEW COUPONS button.
Step4. From the Applies to: dropdown menu select the Subscription option and after that select a magazine you wish to create a coupon for.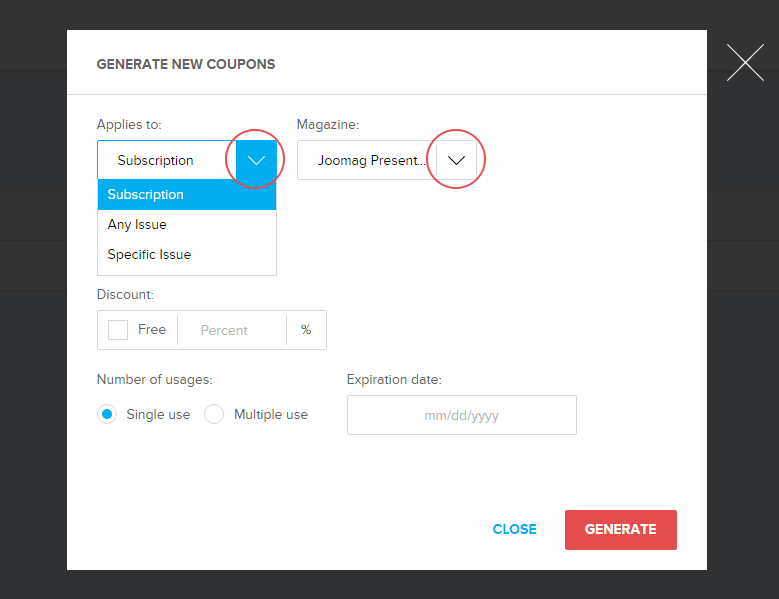 Step5. Enter the number of coupons you wish to create and the discount percentage of the coupon. If you wish to create a free coupon check the Free box. After setting the discount you may be able to see the price with the coupon applied.
Note: With the coupon applied the magazine subscription cannot cost less than $0.99 USD. Keep in mind that you may also create a free coupon.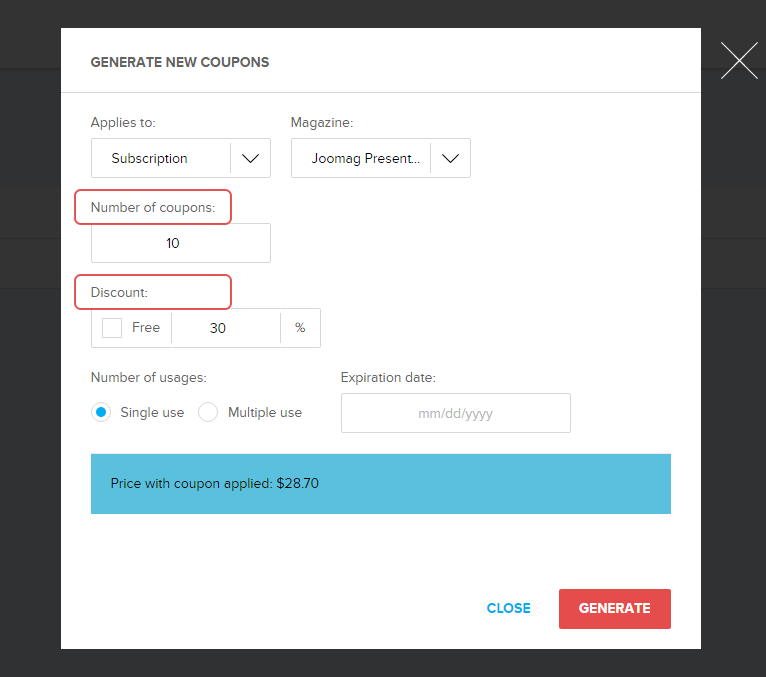 Step6. Select the number of usages and the expiration date of your coupons. Once you're done click the GENERATE button.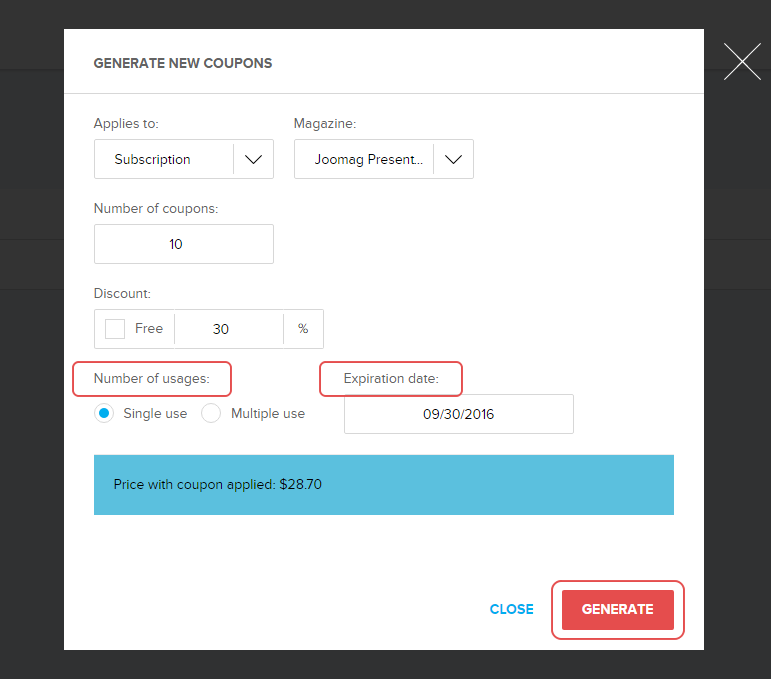 Step7. Your coupons will be generated and you may be able to download them in TXT format or copy and share them from the Coupons panel.