A paid subscription for your publication can be created in the following manner:
Note: It is assumed that you are in My Magazines.
Step1. Select the magazine you wish and click the Subscription Settings button.

Step2. Go to the Paid Subscription tab. Select how often you will publish your magazines and set a price for every single issue.
Step3. Select one of our subscription packages and set a price for it.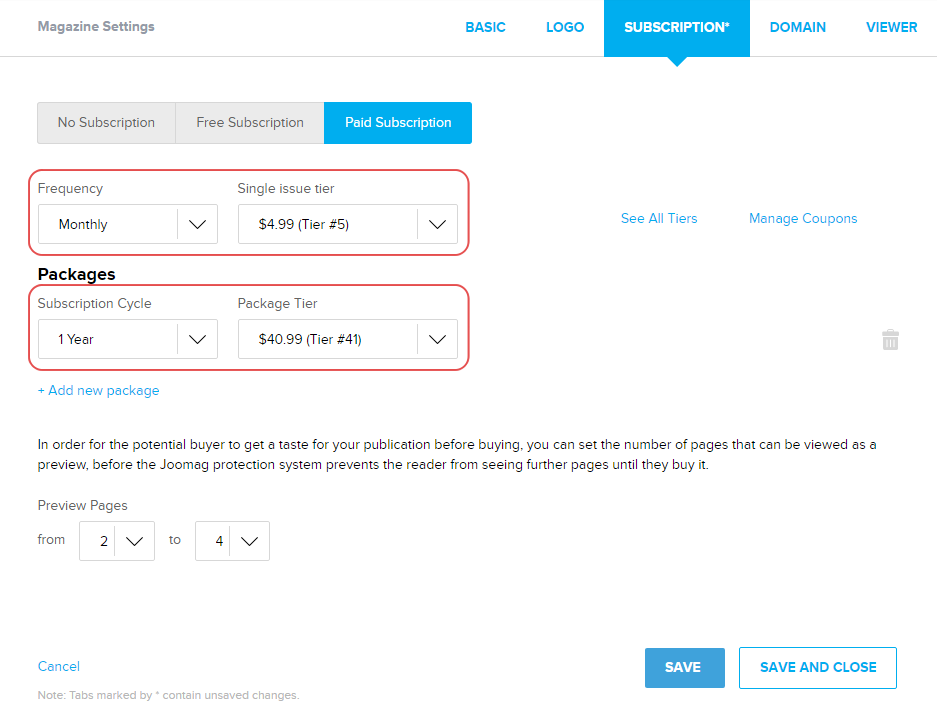 Note: The price will be automatically displayed in the currency of the country the reader is visiting from. For all the countries that are not included in Tier list, the price will be displayed in USD. For more info, click the See All Tiers link.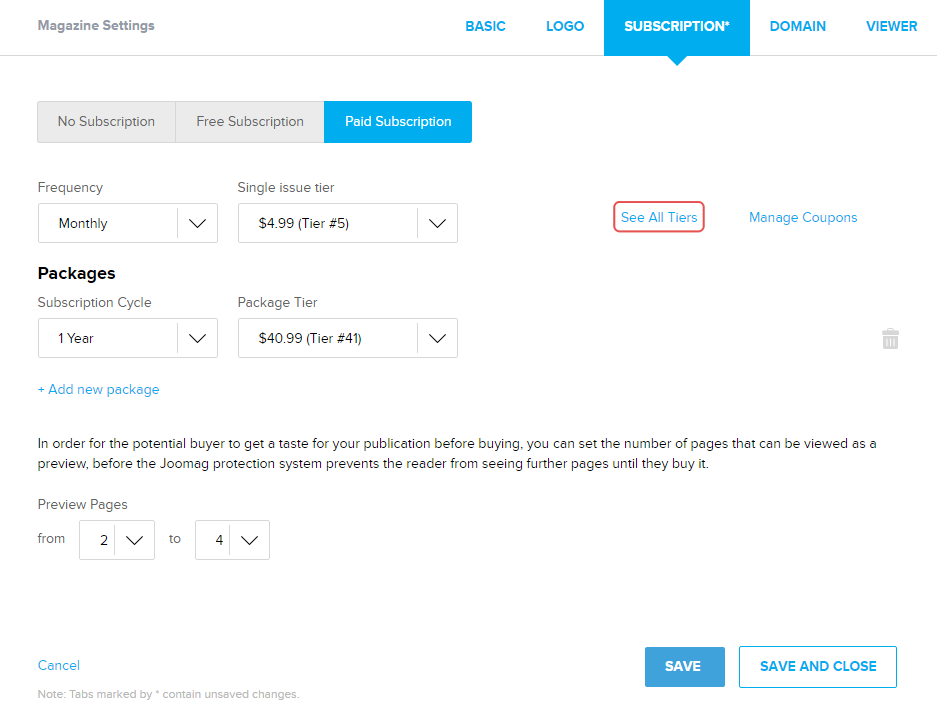 Step4. You need to specify the number of pages that can be viewed as a preview before buying the entire version, after that click the SAVE AND CLOSE button.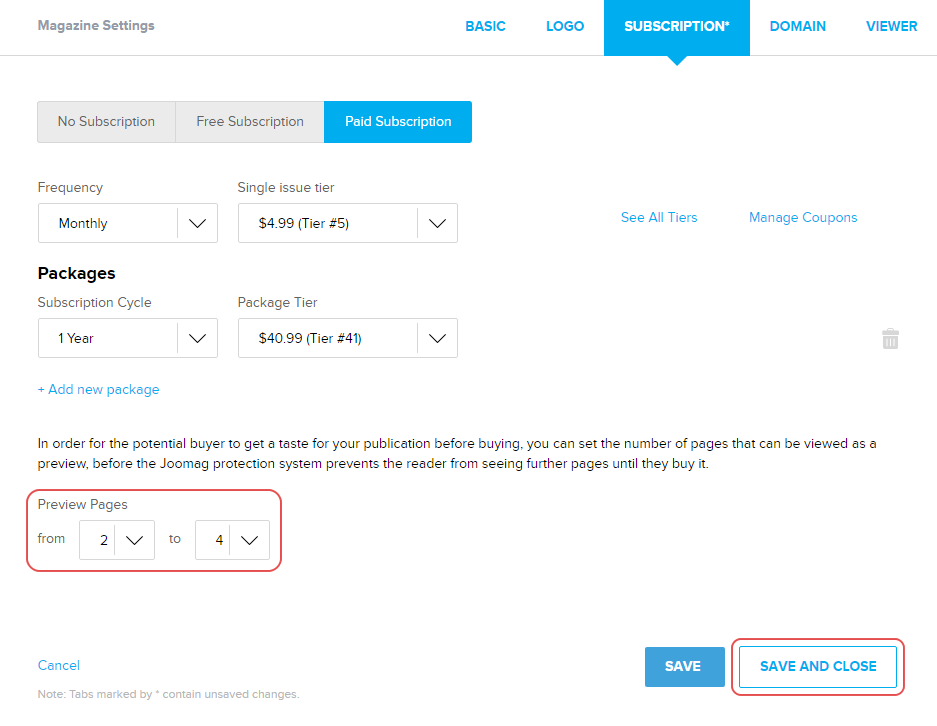 Note: All the earnings from sales will be converted into USD/EUR and transferred to your Joomag account balance on the last day of each month. Payments made with EUR will be converted into USD with the exchange rate of the day of the transfer.
That's it. Your subscription is up and running.
Note: To allow your readers to subscribe to your magazine and receive upcoming issues you need to publish them.