For creating a list of contacts from filtration, follow these steps:
Note: It is assumed that you are in My Magazines.
Step1. Click the Awesome CRM button of the left sidebar.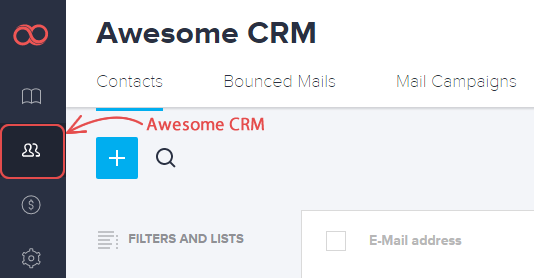 Step2. Click the Search button.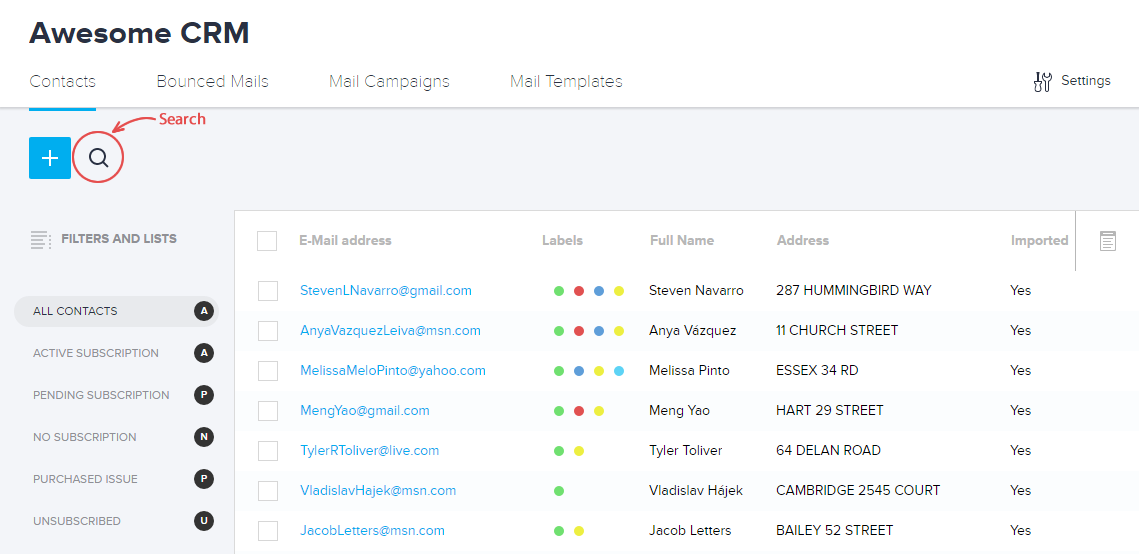 Step3. Click the Go To Advanced button and set the filtration criteria. Lets say I want to select all the contacts from China. I'll go ahead and type China in the location field. Then click the Create A List With This Filter Settings button.

Step4. In the newly opened window set the name for the new list and click the Create button.

Step5. Your list of contacts is already there! You may find it among your created lists.
Note: In case you add a new contact that matches this criteria it will be automatically added to this list.