You can create a separate mobile version of your publication in the following way.
Note: It is assumed that you are in My Magazines.
Step1. Select the magazine you wish and click the Mobile availability badge of your issue.

Step2. Expand the Advanced Options and click the CHANGE THE MOBILE VERSION button.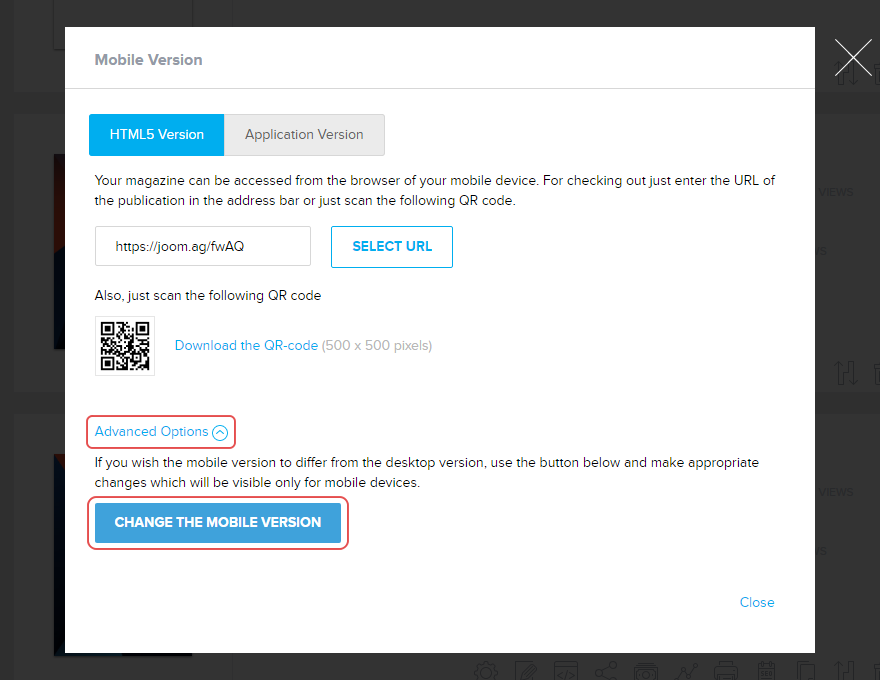 Step3. Click the CREATE button to clone a version of this issue so you could make changes which will only be visible on the mobile devices.
Step4. Click the YES button to continue.
Step5. Now your issue has a custom mobile version. You may restore it to the original mobile version or edit the mobile version.