For creating a contact list from specific subscribers follow these steps:
Note: It is assumed that you are in My Magazines.
Step1. Click the Awesome CRM button of the left sidebar.
Step2. Select the contacts you wish to organize into the list and click the ADD TO A NEW LIST button.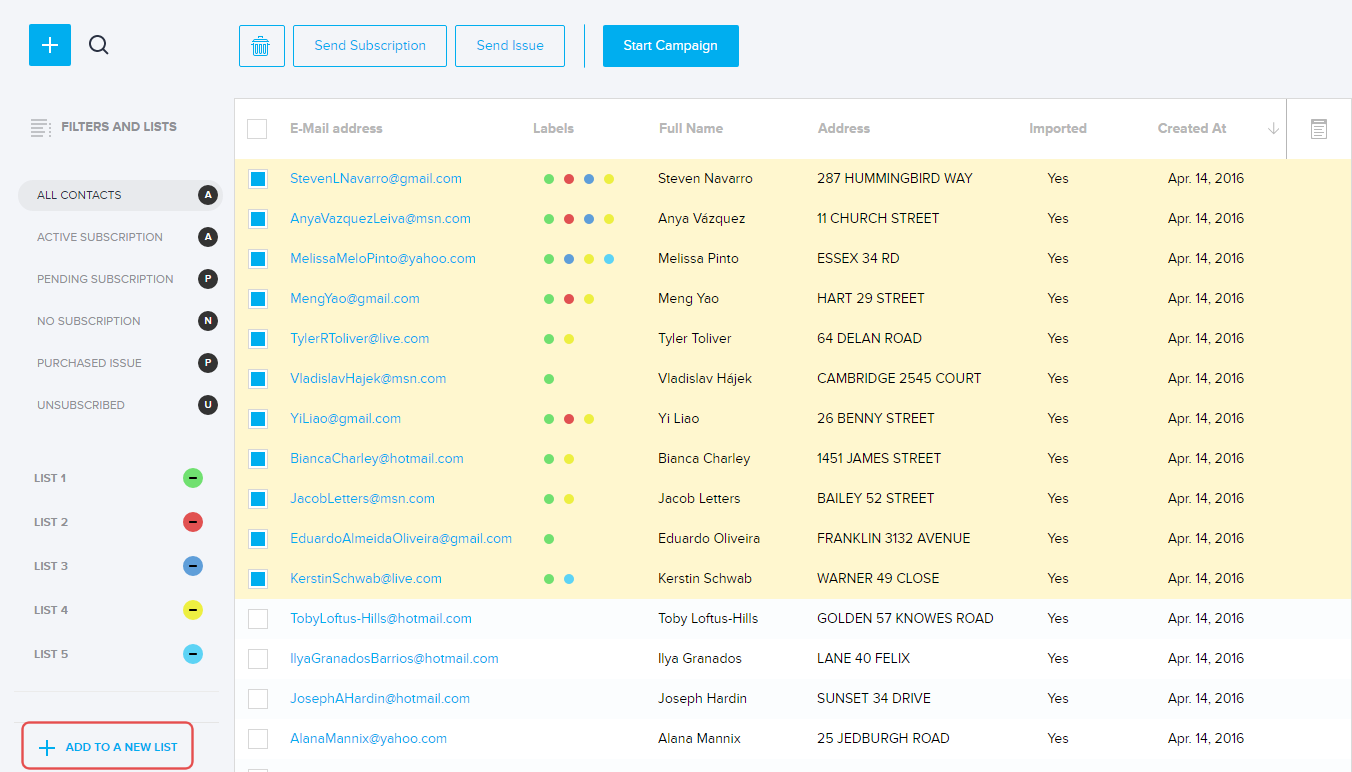 Step3. Give a name to your list and click the CREATE button.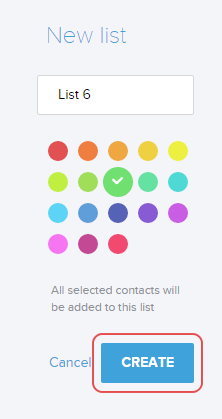 Done! You have created a new contacts list.