To change the title of your magazine follow these steps:
Note: It is assumed that you are in My Magazines.
Step1. Select the magazine you wish and click the Edit Settings button.

Step2. Enter a new title for your magazine.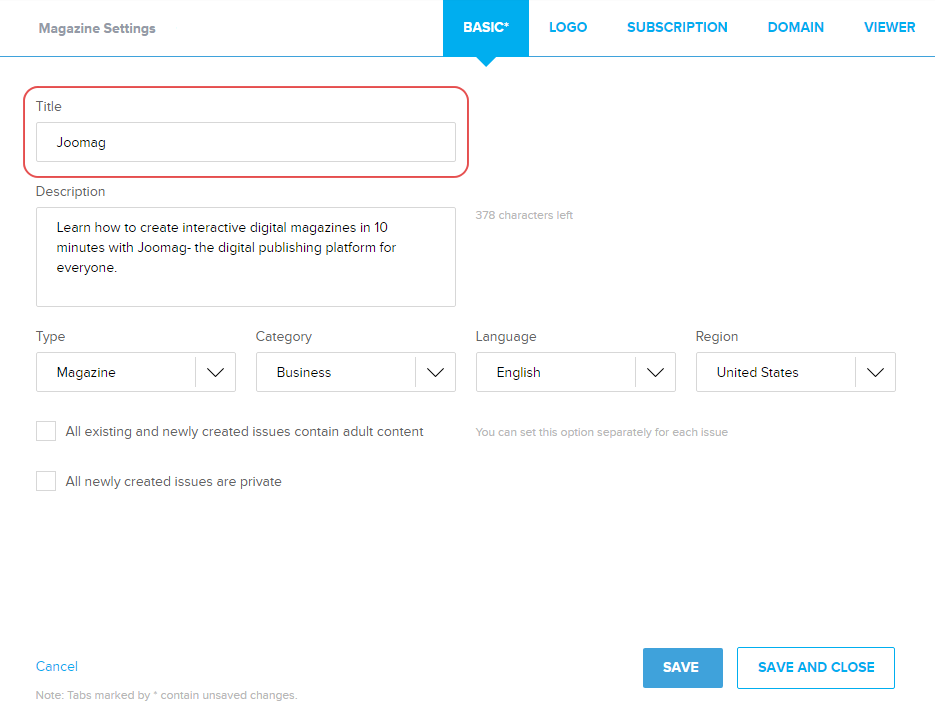 Step3. Once you have finished, click the SAVE AND CLOSE button.