If you wish to change the logo of your account follow these steps:
Note: It is assumed that you are in My Magazines.
Step1. Click the Account Settings button from the left sidebar.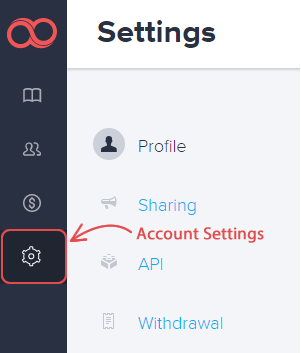 Step2. Click the UPLOAD LOGO button.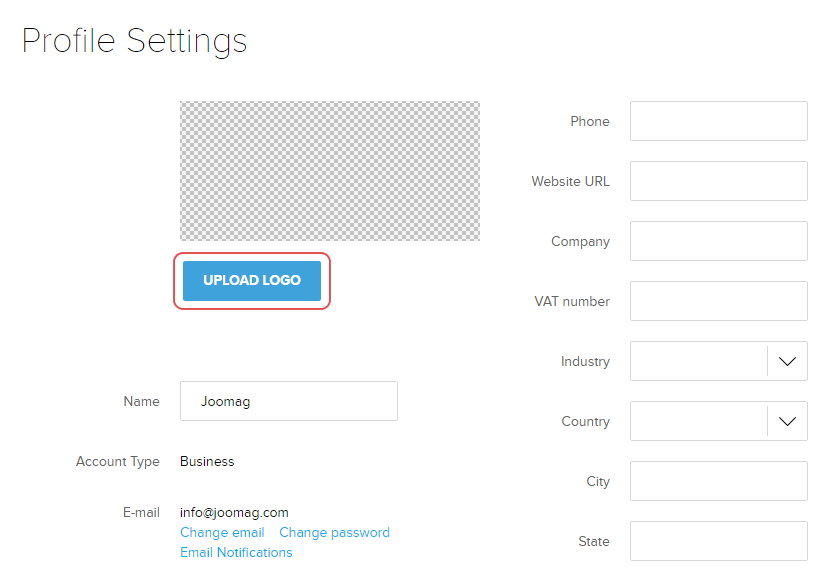 Step3. Upload the logo you wish and click the CHANGE LOGO button.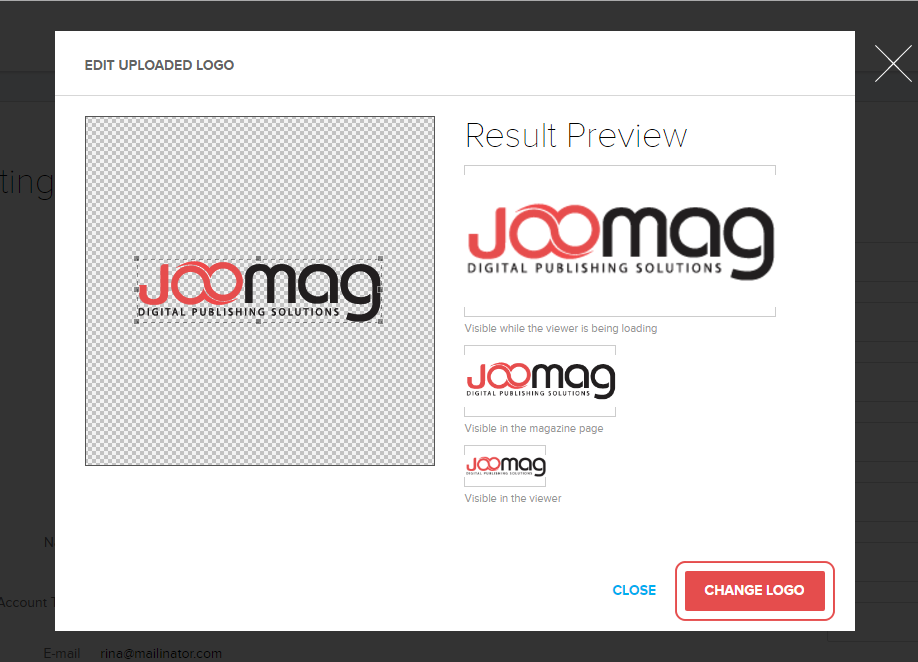 Step4. When you're done click the SAVE CHANGES button.