You can change the alignment of your paragraph in a very simple way.
Note: It is assumed that you're currently in the Editor workspace. For more info how to get there, click here.
The text can be aligned with one or both edges of a text frame. You can align your paragraph to the:
Left
Center
Right
The text is justified when it is aligned with both edges.
You can choose to justify all text in a paragraph excluding the last line
Justify Left
Justify center
Or you can justify text in a paragraph including the last line
Justify all lines
Step1. Highlight the text or paragraph you wish to change the alignment and go to the Alignment field from the Control panel.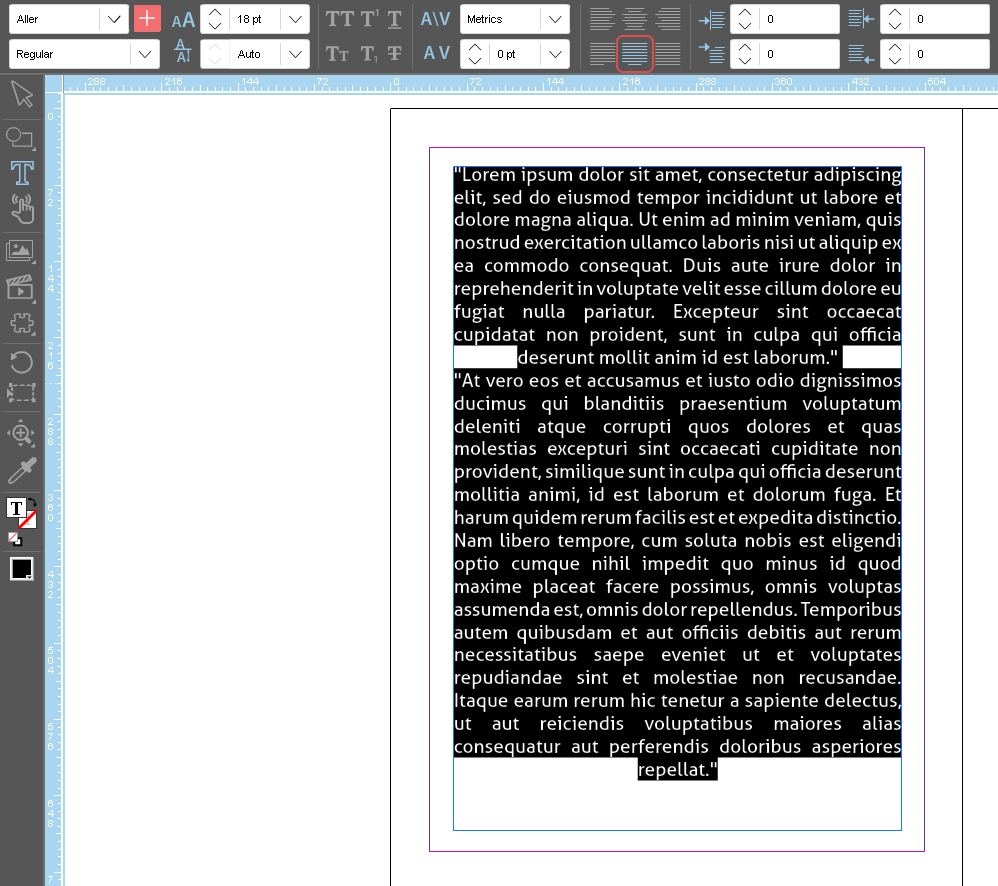 Step2. Save your page when you're done or continue editing.