You can add all kinds of effects to your magazine.
Note: It is assumed that you're currently in the Editor workspace. For more info how to get there, click here.
Step1. Select your object and click the Effects tool from the right toolbar.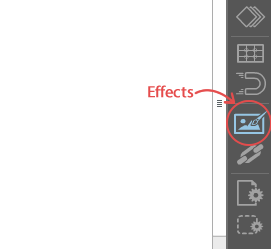 Step2. Click the Add Effect button and choose an effect from the left.
You may choose one of the following effects:
Shadow
Inner Glow
Outer Glow
Opacity
Bevel
Each effect has its unique parameters that should be specified.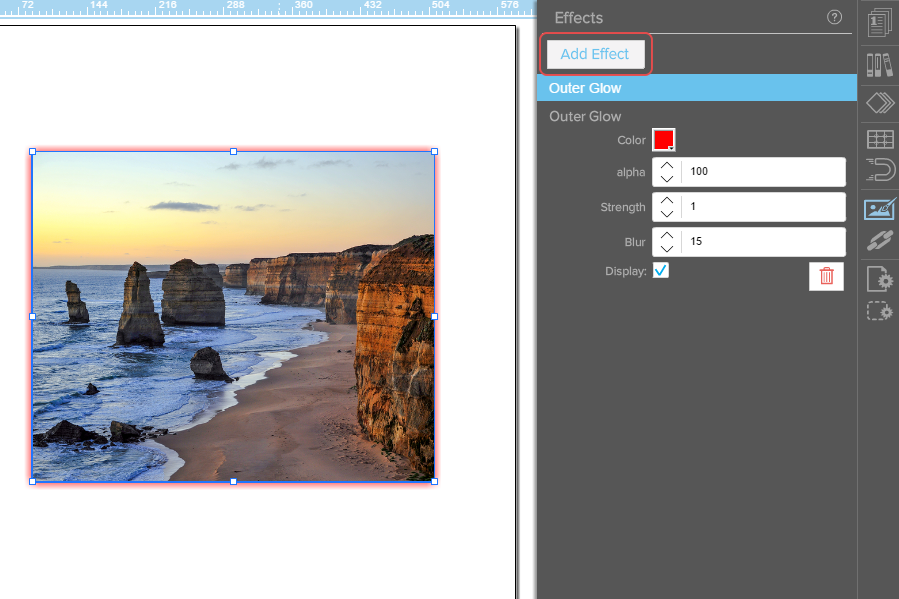 Step3. Save the page when you're done!