You may add a subscribe popup in your publication following these steps:
Note: It is assumed that you're currently in the Editor workspace. For more info how to get there, click here.
Step1. Click the Hotspot Tool from the left toolbar and place your hotspot where you wish to have the subscription popup.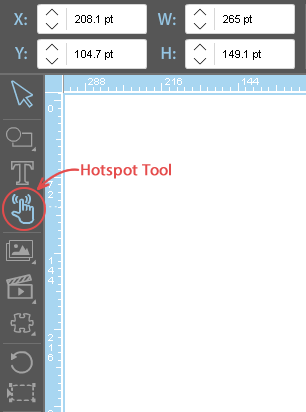 Step2. Select from the Type dropdown menu the Subscribe option and save your work.