Comprehensive metrics on user behavior is critical for shaping future content and providing ROI (return-on-investment) to advertisers.
For viewing the in-depth analytics:
Note: It is assumed that you are in My Magazines.
Step1. Select the magazine you wish and click the Statistics button of your issue.
In this section you'll be able to view the Daily Views, Readers, Pageviews and the Average Session Duration of your magazine.

For checking the Daily Views:
Step2. Click the DAILY VIEWS tab to check the views your magazine gets per day.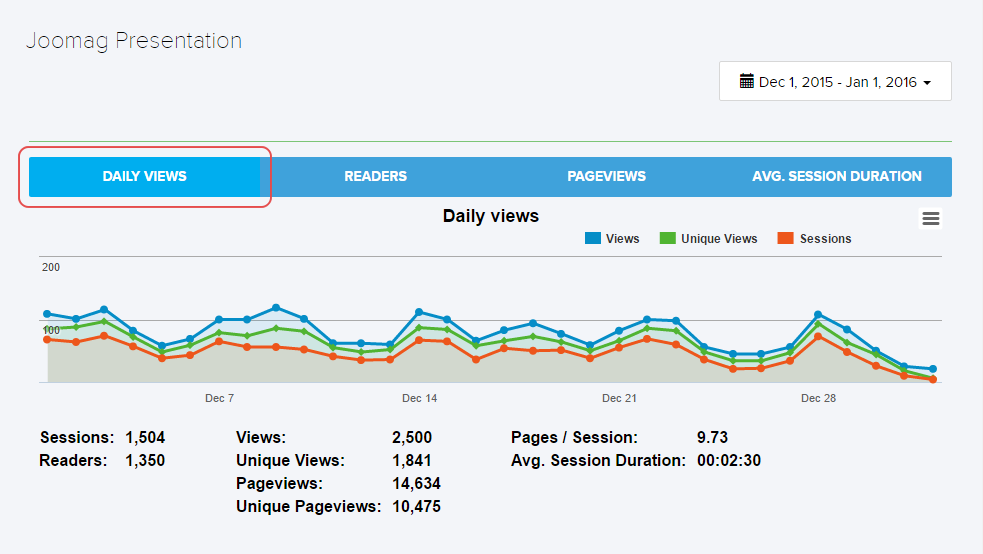 For checking Readers:
Step3. Click the READERS tab to check the number of daily readers that have had at least one session within the selected date range, this option includes both new and returning readers.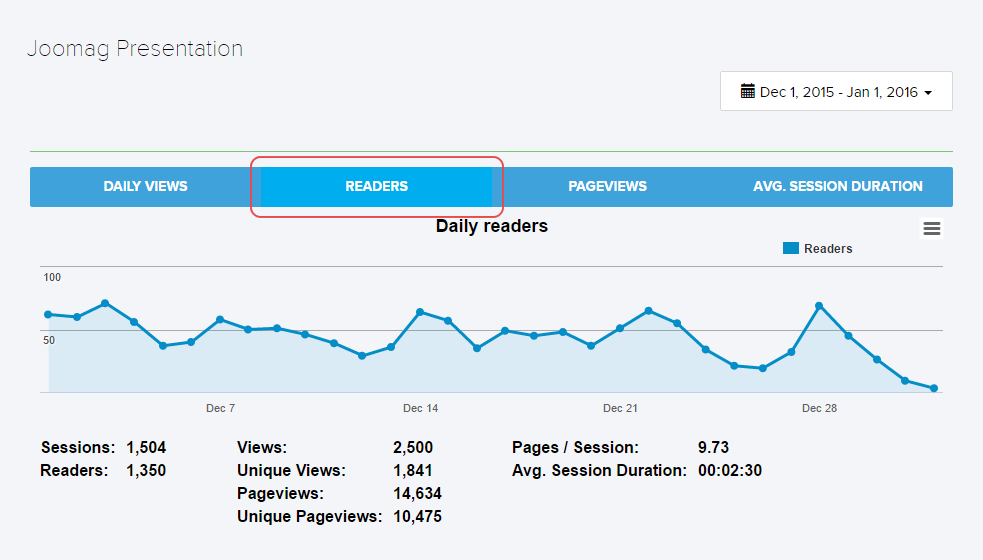 For checking the Pageviews:
Step4. Click the PAGEVIEWS tab and check the total number of views of the pages of your magazine.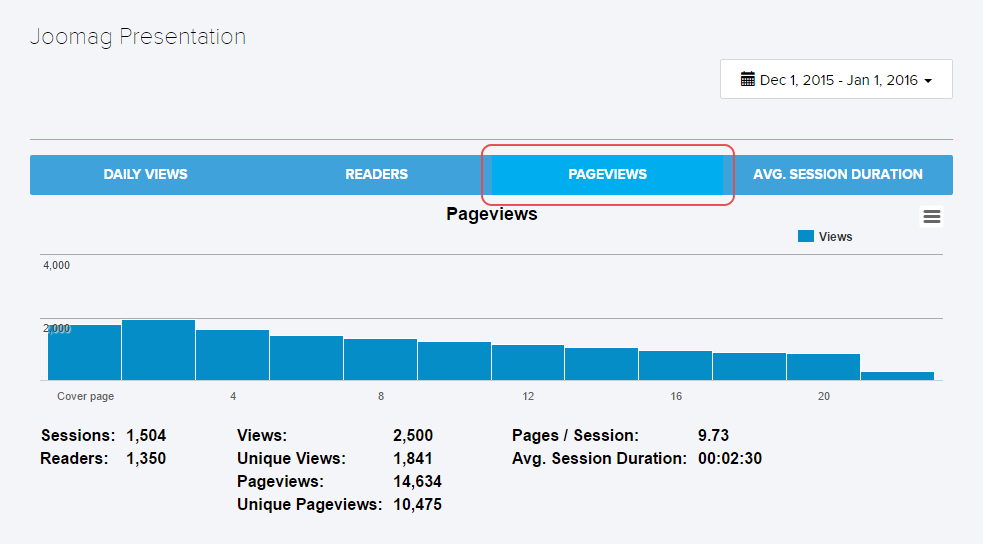 For checking the Average Session Duration:
Step5. Click the AVG. SESSION DURATION tab. A session is the period time a reader is actively engaged with your magazine.