Note: It is assumed that you are in My Magazines.
Step1. Select the magazine you wish and click the Embed button.

Step2. Click the CUSTOMIZE button.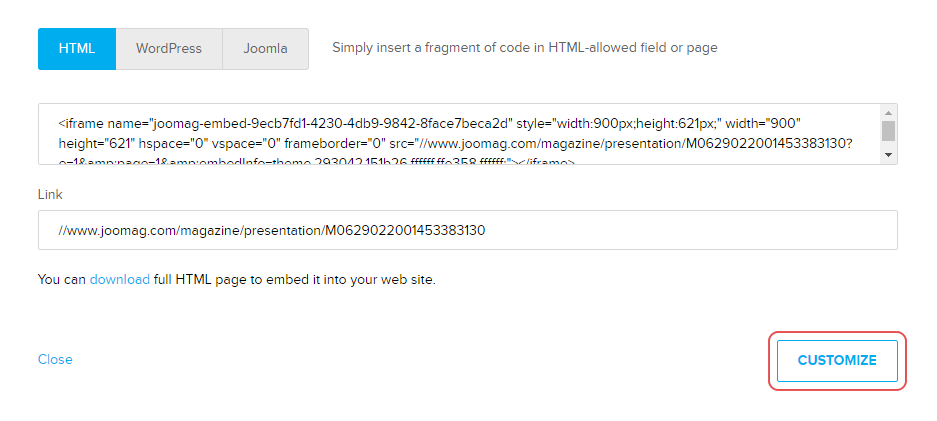 Step3. Enable the Fit to area option, customize the page settings, background settings and click the GENERATE CODE button.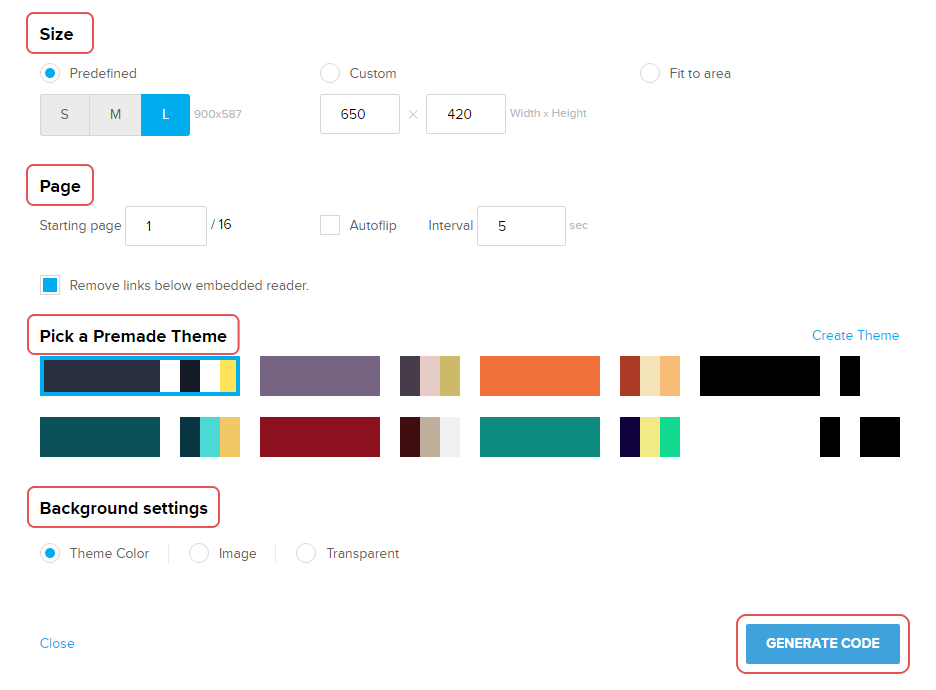 Step4. Click the download button and upload the downloaded HTML file to your server.