You may specify the volume of the issue by following these steps.
Note: It is assumed that you are in My Magazines.
Step1. Select the magazine you wish and click the Edit Settings button of your issue.

Step2. Add the volume of the issue.
Note: The title of the magazine has already been chosen. To learn to change the title click here.
Step3. When you're done, click the SAVE button, which is located at the bottom.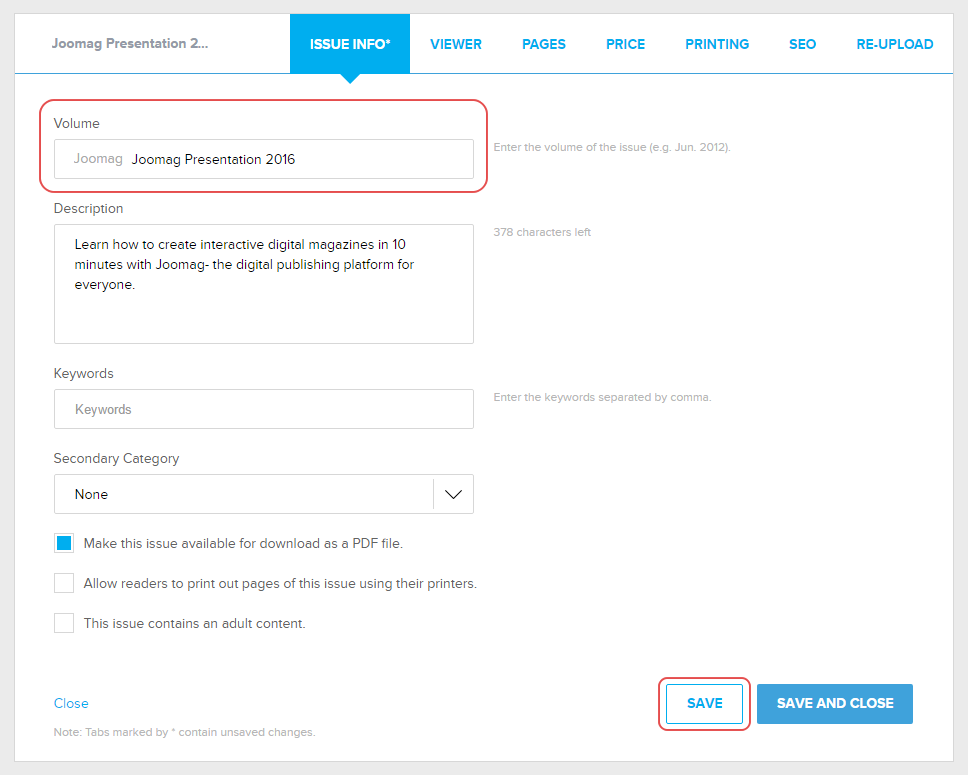 Note: If you wish to learn to specify the description of your magazine click here.