You can customize and set single page sliding mode in the following manner.
Note: It is assumed that you are in My Magazines.
Step1. Select the magazine you wish and click the Edit Settings button.

Step2. Go to the VIEWER tab. Find and set the Page per page option.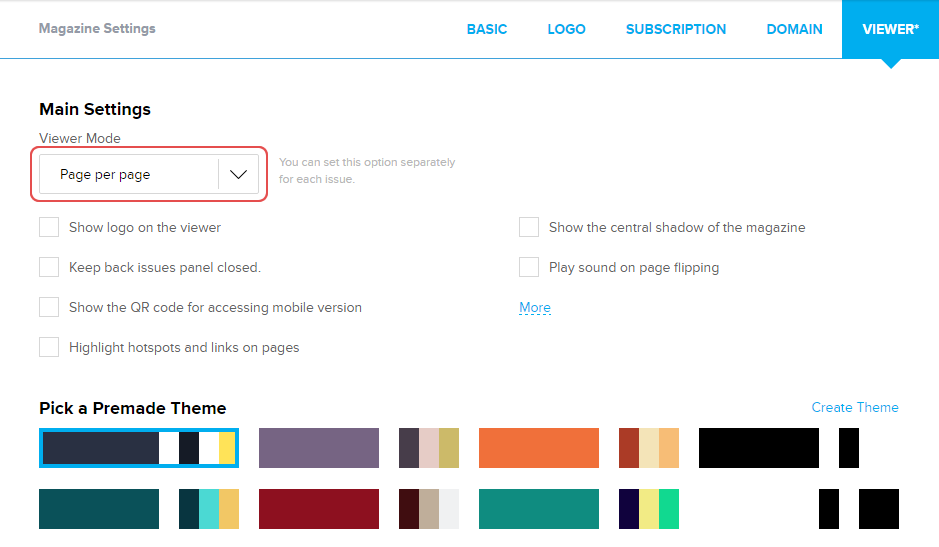 Step3. Save your page once you're done!