For replacing images in templates, follow these steps:
Note: It is assumed that you're currently in the Editor workspace. For more info how to get there, click here.
Step1. Select the image you wish to replace with a new one and double click it.
Step2. Select the new image and click the CHANGE IMAGE button.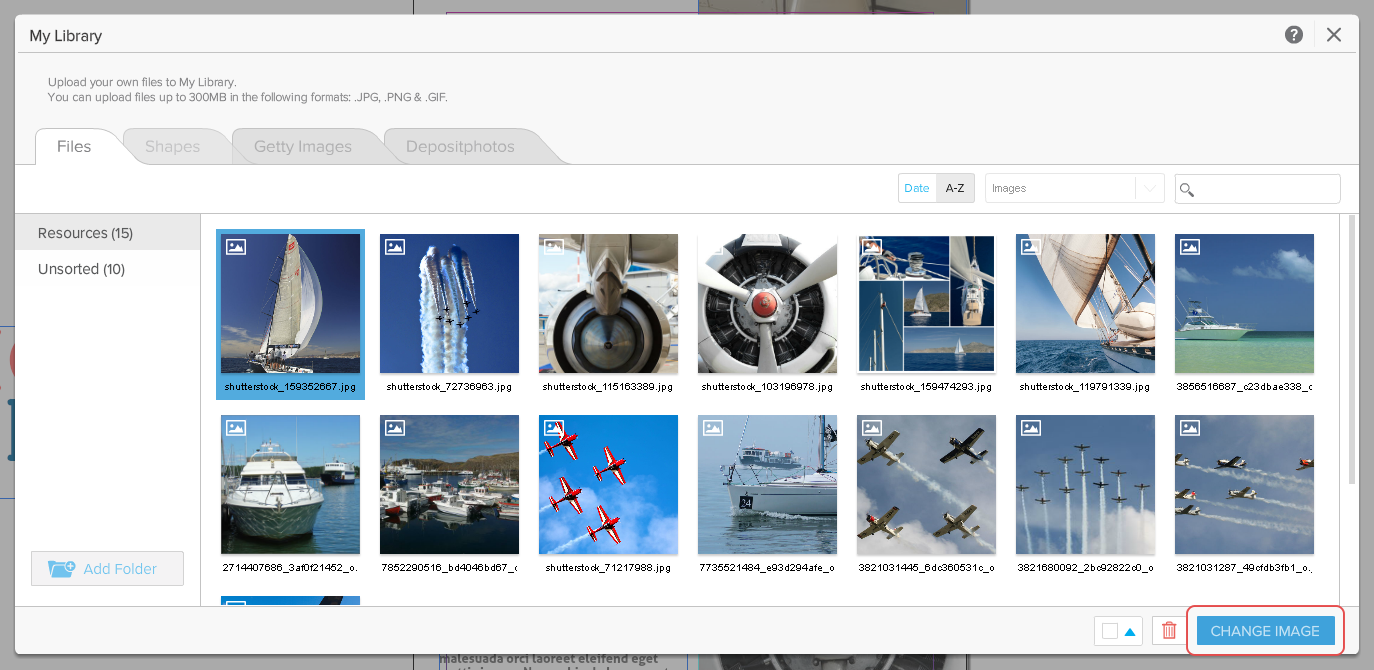 Step3. Your image has been replaced. Save your page and continue editing.