Note: It is assumed that you're currently in the Editor workspace and you have already added your photos and created your slideshow.
Step1. Select the photo you wish to replace and click Replace this image button.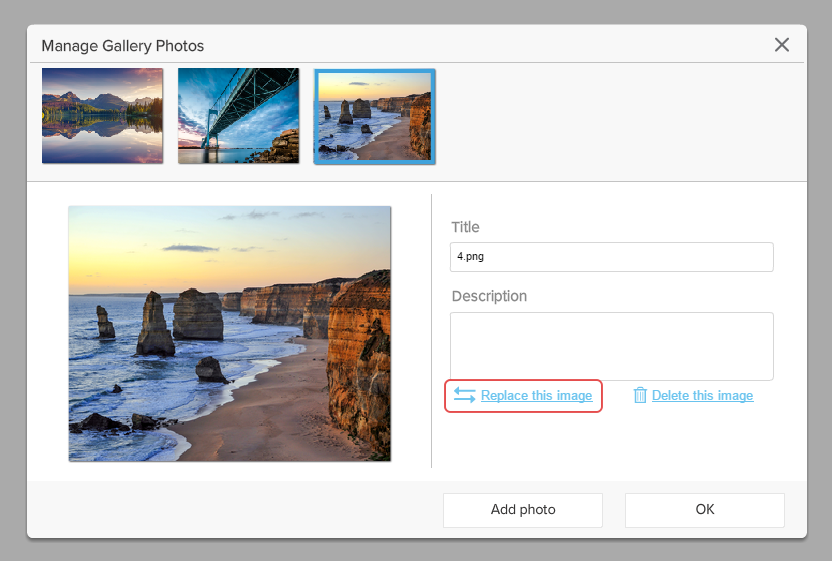 Step2. Select a photo to replace the last one and click the CHANGE IMAGE button.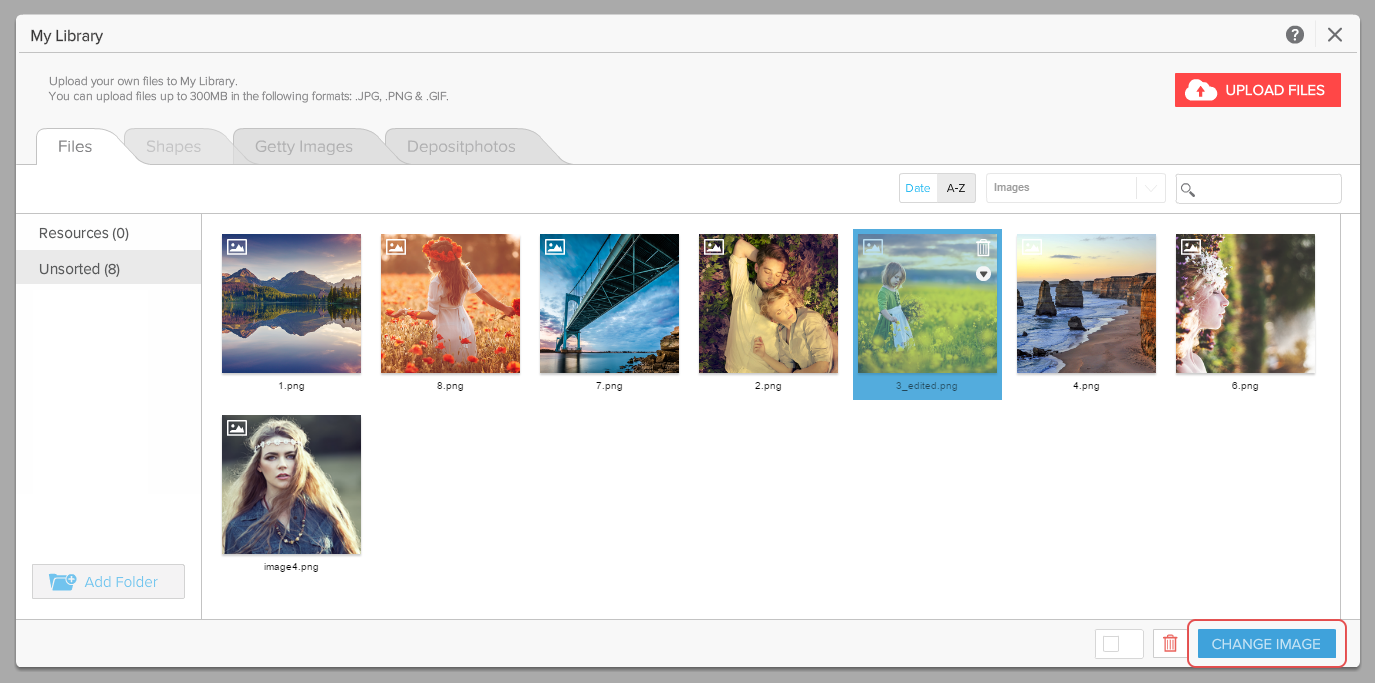 Step3. Click the OK button and save your page!