If you wish to receive some feedback from your readers, you may place a feedback form right in your magazine. For doing that, follow these steps:
Note: It is assumed that you're currently in the Editor workspace. For more info how to get there, click here.
Step1. Click the Plugin Tool from the left toolbar and select the Feedback Form Plugin tool.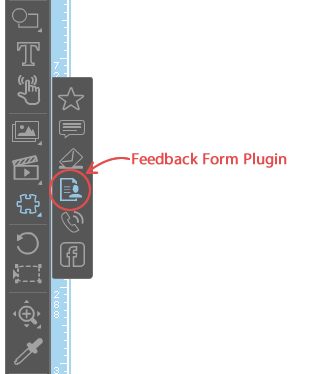 Step2. Click on the page and draw a rectangle.
Step3. The Element Properties panel will expand automatically. Here you can customize the name and the style. Also you need to enter your e-mail where you wish to receive your feedbacks.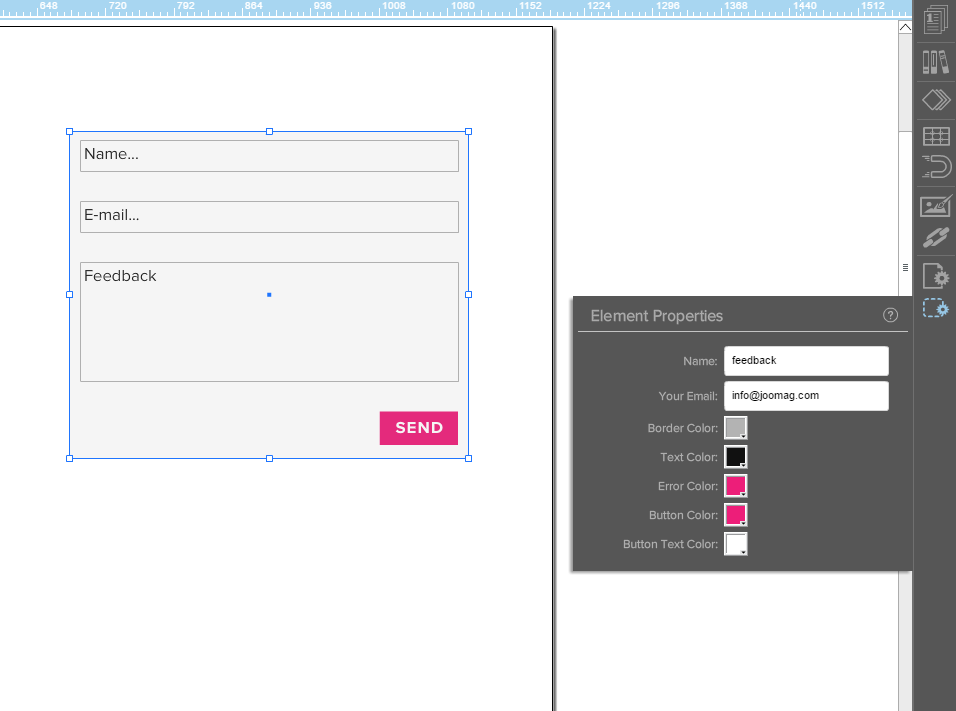 Step4. Save your page when you're done!