If you have your own domain and you wish to link it to your magazine follow these steps:
Note: It is assumed that you are in My Magazines.
Step1. Select the magazine you wish and click the Link a domain name button

Step2. Enter your domain name, choose a domain registrar from the dropdown menu and click the Next button.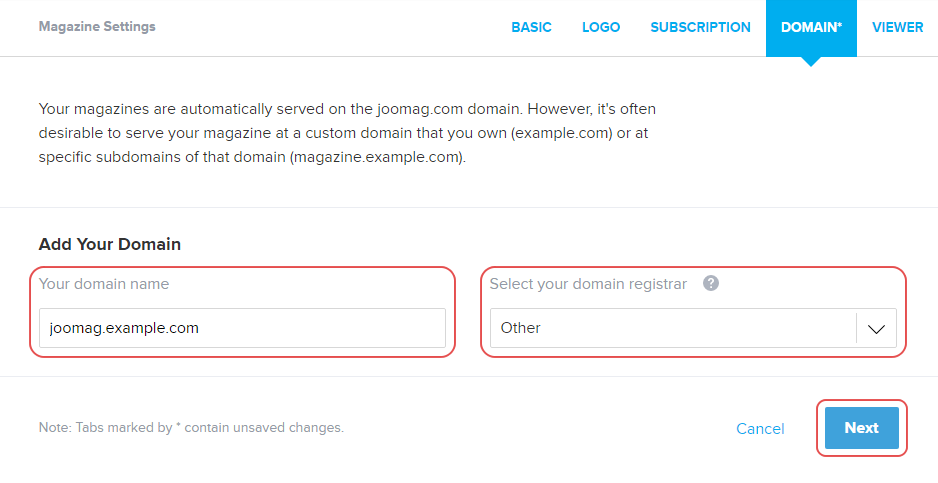 Step3. Make your payment by clicking the Pay To Activate button.
Note: Your account must have an active Custom Domain subscription. Once your subscription is active, your domain will then be automatically activated.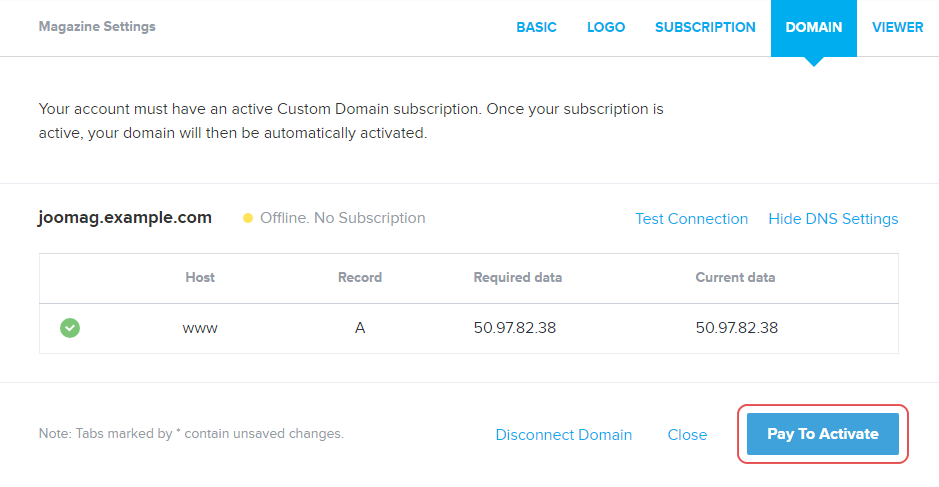 Step4. Once you have made the payment, it will activate automatically.