To keep the back issues panel open by default follow these steps:
Note: It is assumed that you are in My Magazines.
Step1. Select the magazine you wish and click the Edit Settings button.

Step2. Go to the VIEWER tab.
Step3. Uncheck the Keep back issues panel closed checkbox to keep the panel open.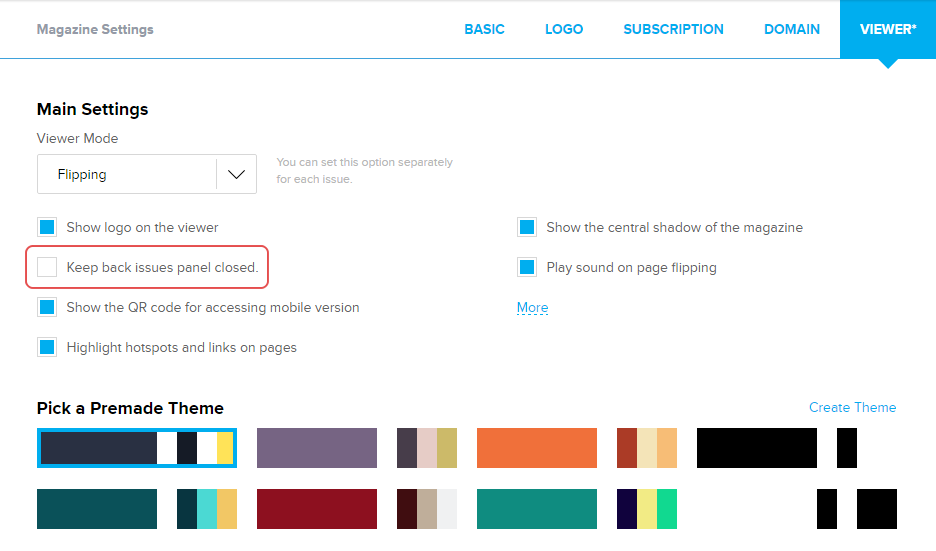 Step4. Click the SAVE button when you're done.
Note: This feature is only available with our Premium Accounts.