Note: It is assumed that you have already created a Mail template. For more info click here.
The Magazine tool allows you to insert one of the covers of your magazine along with the link of the issue in a template to send to your subscribers.
Step1. Drag and Drop the Magazine tool wherever you wish.
Note: The Autosave function saves your work every 20 seconds.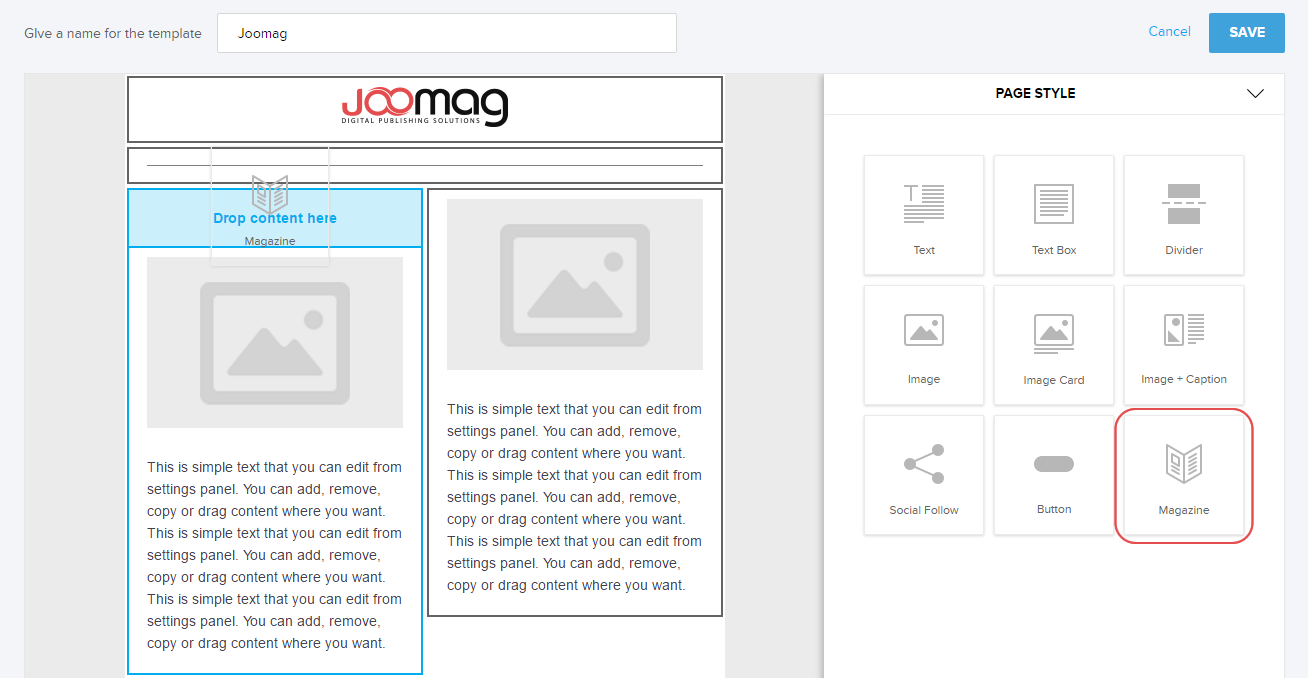 Step2. The Settings Panel will open automatically. Select the issue you wish to send, enter a button text and its radius.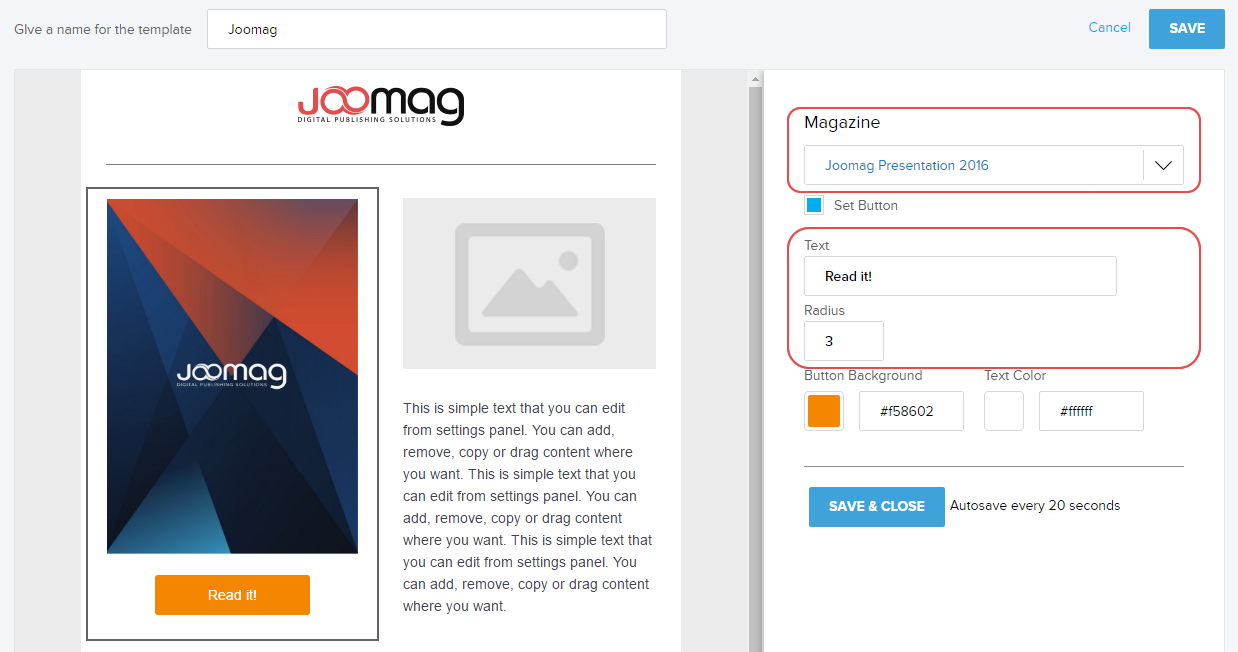 Step3. Choose a background color for the button and the text color.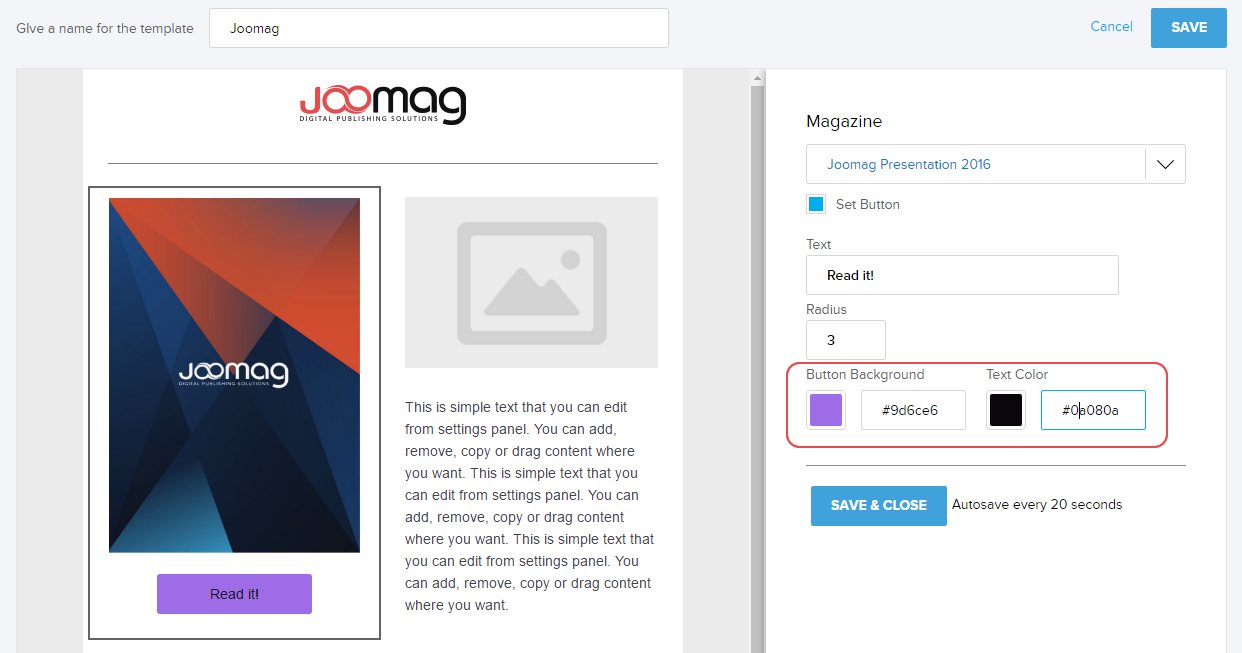 Step4. Save your work when you're done!
Note: You may also uncheck the Set Button checkbox if you don't want to include a button in your template.