Note: It is assumed that you are in My Magazines and have already uploaded your magazine, but if you haven't click here and read about how to do it!
Step1. Click the Awesome CRM button of the left sidebar.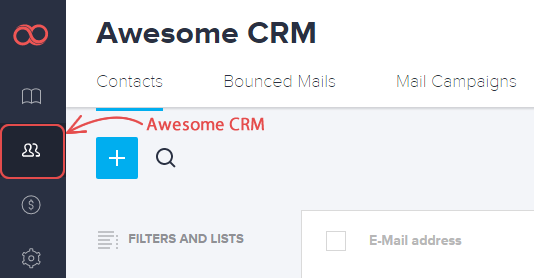 Step2. Click the Add contacts button.

Step3. Drag and drop or select a CSV, XLS, XLSX file and click the Import button.
Step4. After successfully uploading the file, match the columns in your uploaded list to Joomag list. You can skip the columns you don't need or create new fields for your columns if there isn't one matching your criteria.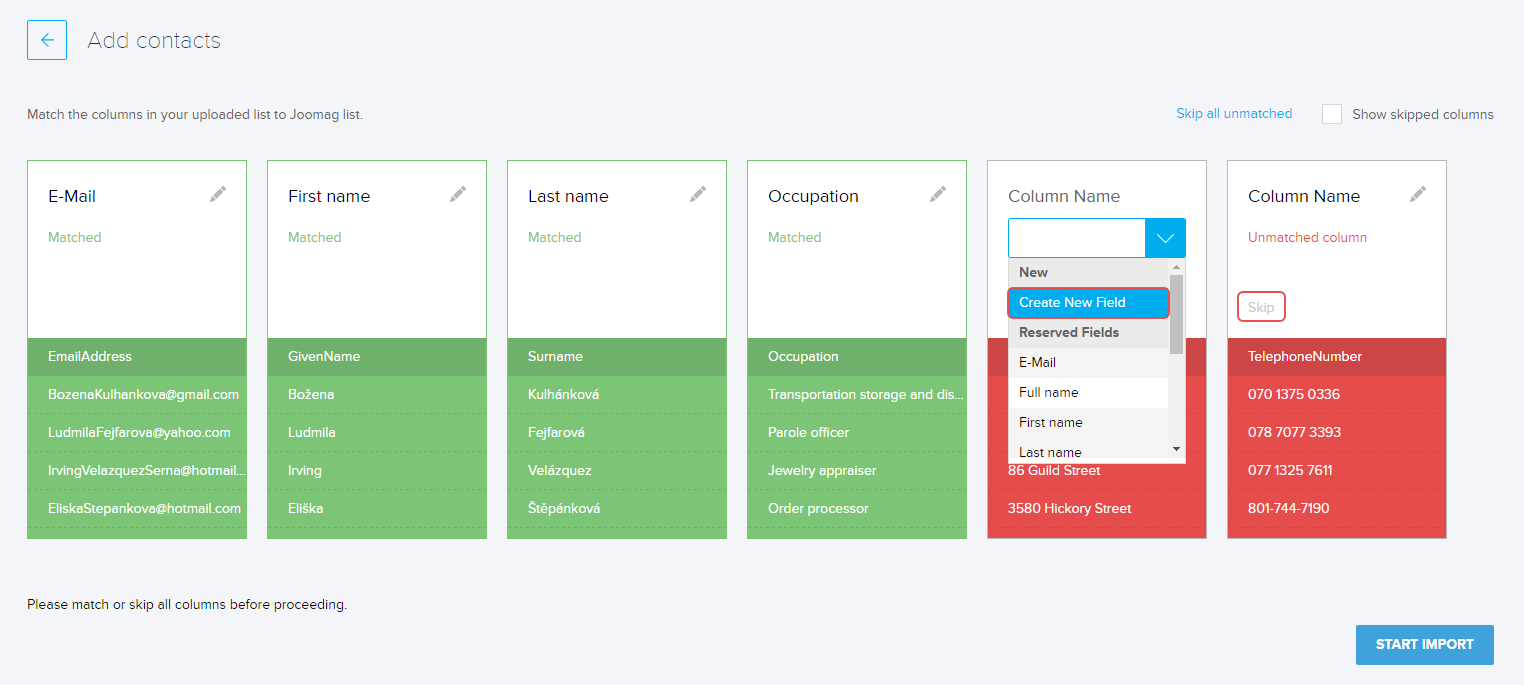 Step5. Once you're done with all your changes click the START IMPORT button which you'll find below.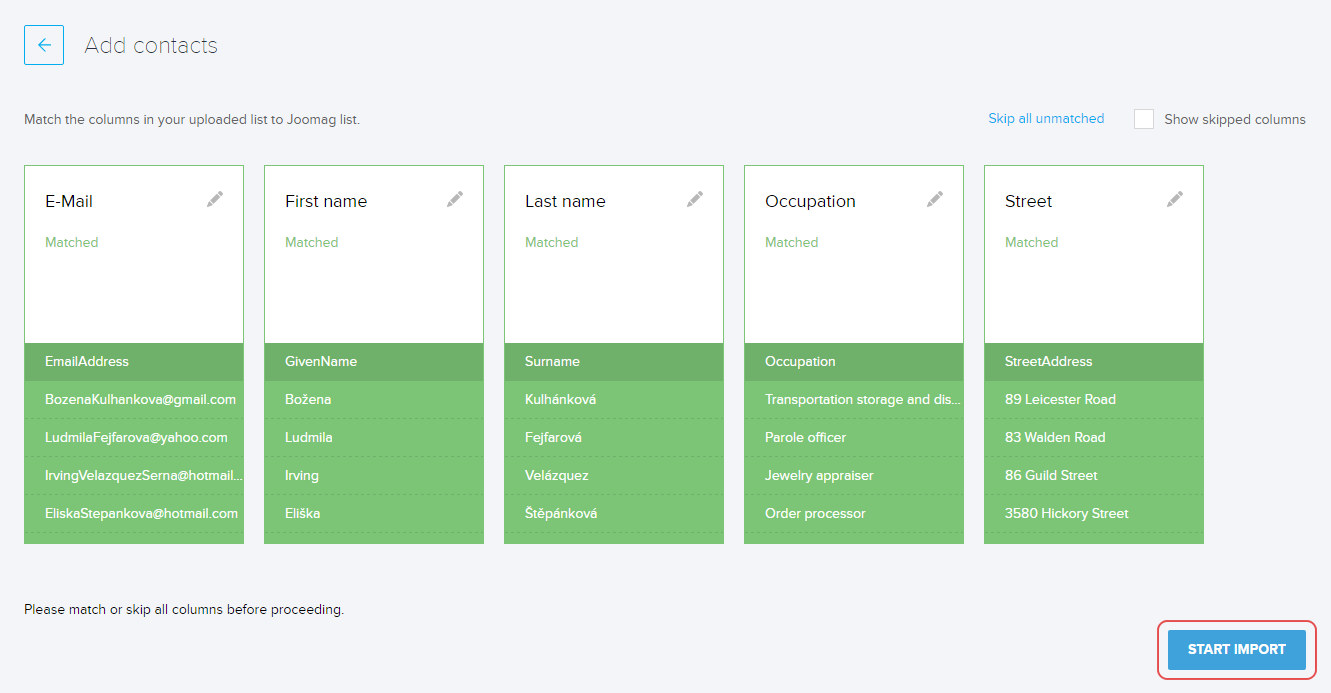 Step6. Once the file is imported, you'll see the results, including how many records were imported, how many records were duplicated and how many records were invalid. You may even download the list of invalid records.
Step7. Now that you have imported your file it is time to create a mail template. Go to Awesome CRM > Mail Templates.
Step8. Here you can either pick a template for campaign or code your template in our Editor.
For picking a template:
Click the Create button.
Step9. Choose the template you wish and click the Edit button.

Step10. Give a name to your template then add/edit the information you wish from the settings panel.
Note: You can also select one of your magazines and mail it.
Step11. Once you're done editing click the SAVE button.
That's it; your template will appear in the list of templates.
Step12. Now that you have got your mail template it's time to start a campaign. Go to Awesome CRM > Mail Campaigns.
Step13. Click the Create button.

Step14. Enter all the required information and select from the Mail template dropdown menu the template you wish to send.
Step15. Select from the Contacts list dropdown menu, the list of contacts you wish to send the template to.
Step16. When you're done click the PLAN CAMPAIGN button.