You can export lists of contacts in the follwing way:
Note: It is assumed that you are in My Magazines.
Step1. Click the Awesome CRM button of the left sidebar.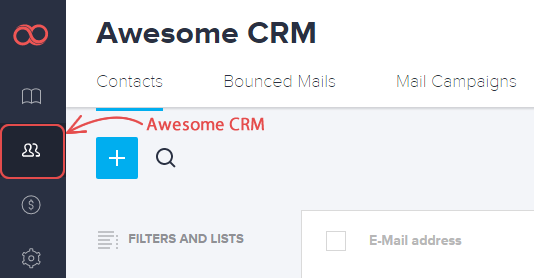 Step2. Click the Settings button and go to the Export tab. Choose the contacts list you wish to export as a CSV file then click the EXPORT button to proceed.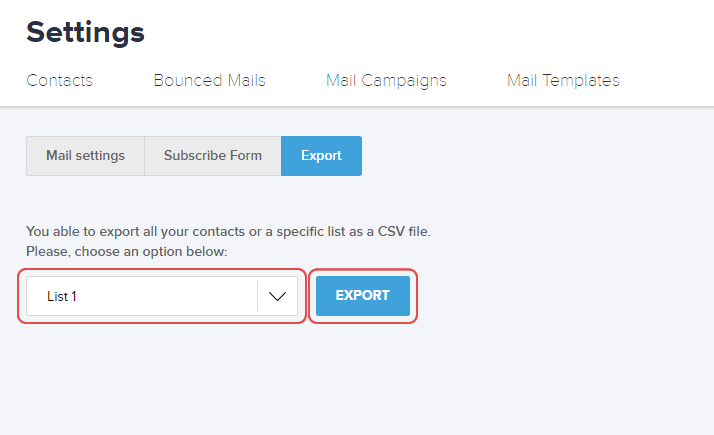 Step3. Once again click the EXPORT button to confirm the procedure and it will download automatically.