If you wish to embed the issue on your site which was created with Joomla, follow these steps:
Note: It is assumed that you are in My Magazines.
Step1. Select the magazine you wish and click the Embed button of your issue.

Step2. Go to the Joomla tab and use the corresponding code.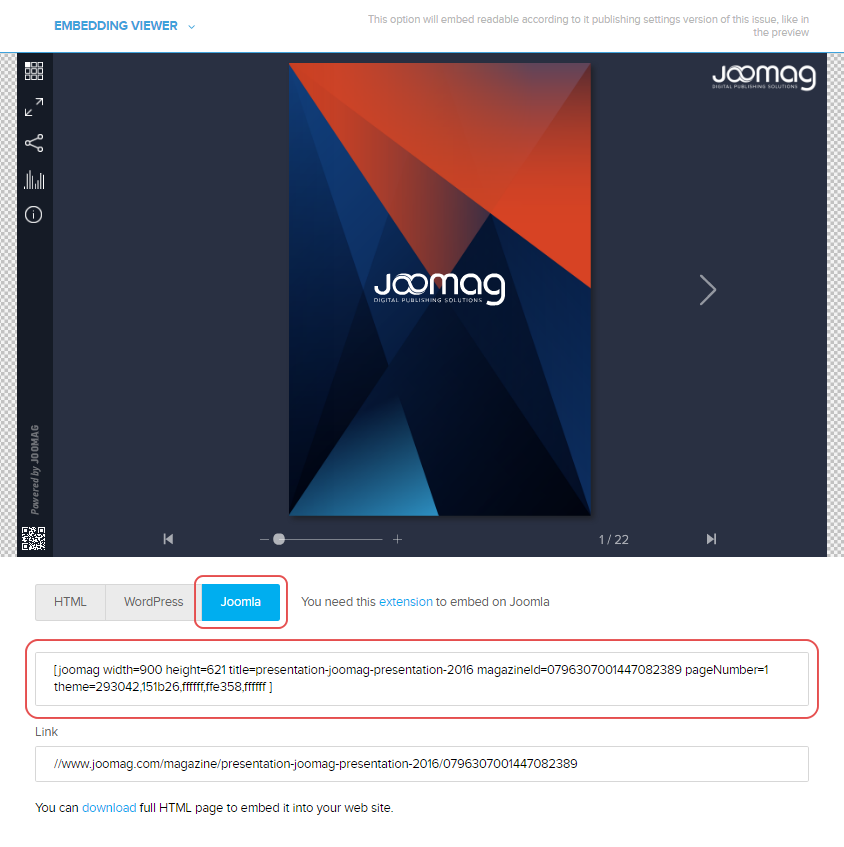 Note: Keep in mind that you need to install the Joomag extension for Joomla.