If you wish to embed the cover of the magazine, follow these steps:
Note: It is assumed that you are in My Magazines.
Step1. Select the magazine you wish and click the Embed button.

Step2. Select the EMBEDDING COVER option from the dropdown menu.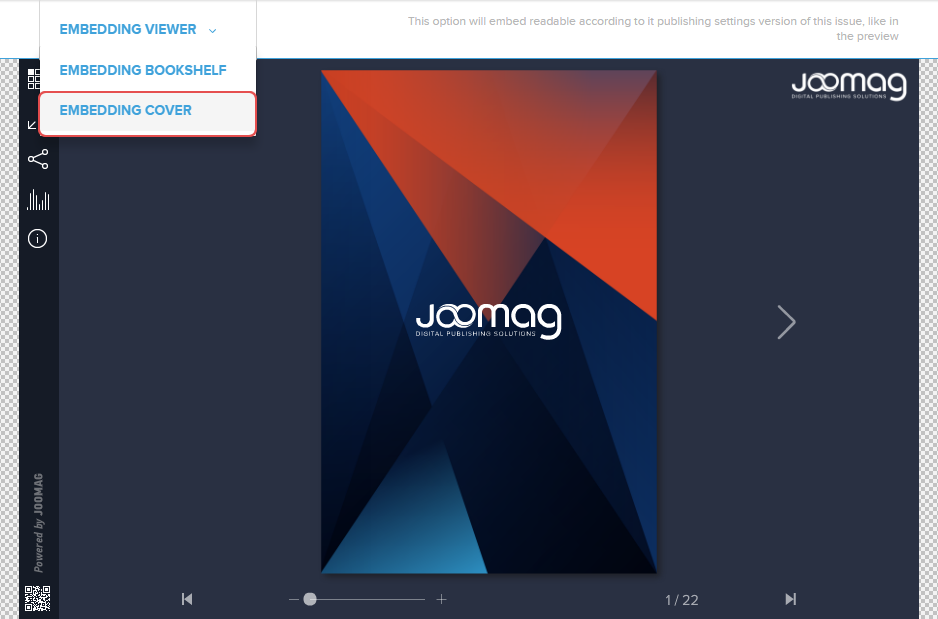 Step3. Specify the width, height of the cover image and copy-paste the code wherever you wish.