You can deliver a single issue of your magazine to a selected list of contacts by following these steps:
Note: It is assumed that you are in My Magazines.
Step1. Click the Awesome CRM button of the left sidebar.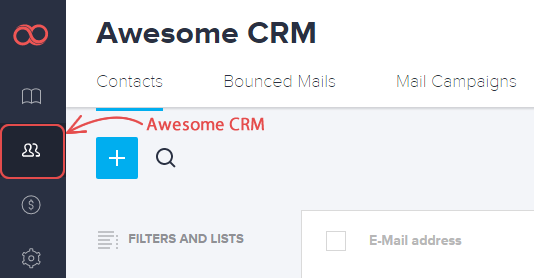 Step2. Select the list of contacts, then select all the contacts from that list.
Step3. Click the Send Issue button.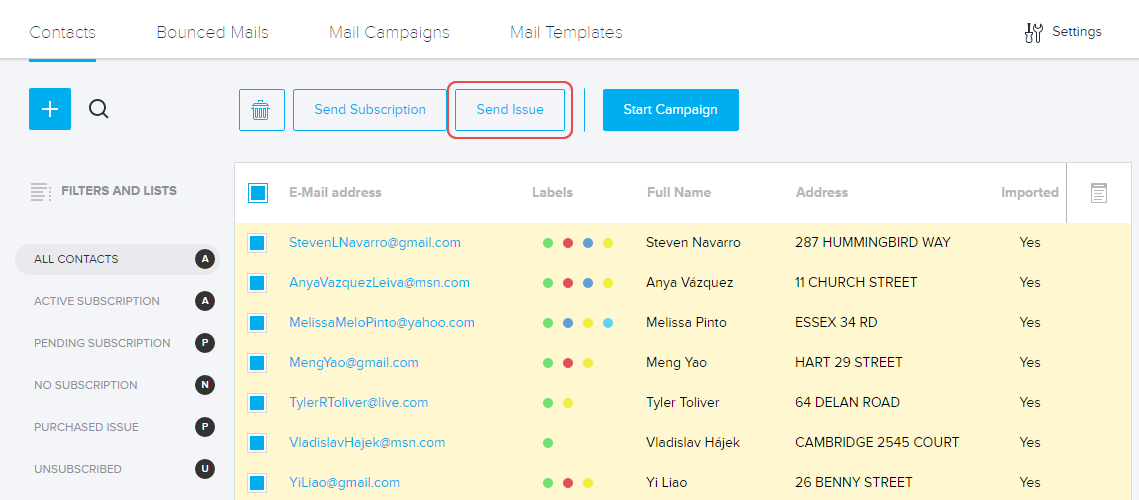 Step4. Now select the issue you wish to send from the dropdown menu and click the SEND ISSUE button.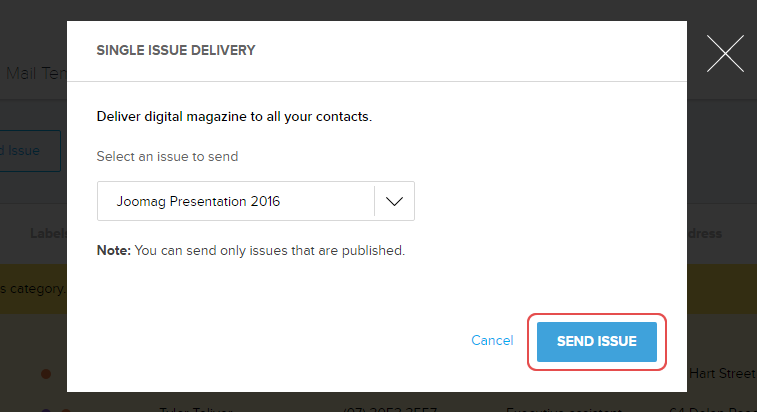 After this, the issue will be delivered.